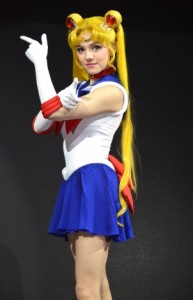 The Sailor Moon official site has posted a lot of details about the upcoming Sailor Moon Prism On Ice show which was announced last summer. The event will be taking place June 5th to the 7th at the KOSÉ Shin Yokohama Skate Center in Tokyo. We had previously learned that Evgenia Medvedeva, a Russian figure skater and Olympic medalist, was going to be in the show. We now have confirmation that she will be playing Sailor Moon herself! An article at Oricon includes photos of Evgenia Medvedeva in her Sailor Moon costume! The rest of the cast includes Sailor Mercury, Mars, Jupiter and Venus as well as Tuxedo Mask. The villains are the Dark Kingdom's Queen Bery, Jadeite, Nephrite, Zoisite and Kunzite. All of the above mentioned characters will be portrayed by figure skaters, most of whom are world class competitive skaters, from around the world.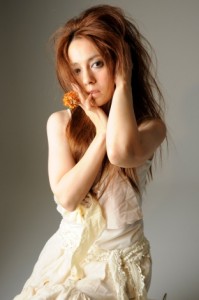 Also appearing in the musical is Anza as Queen Serenity. Anza is best known to Sailor Moon fans as the first to play Sailor Moon in a Sailor Moon musical. She continued in this role for many years. The other special guest, who's role is not mentioned, is Kurt Browning. He is a World Champion figure skater who was a well known sports celebrity here in Canada in the 1990s.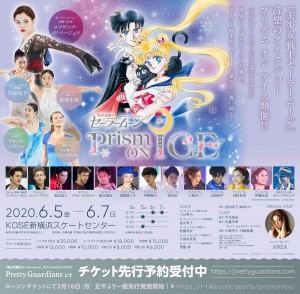 The show will also have a voice cast which includes the main cast from Sailor Moon Crystal. Only the Sailor Guardians currently have voice actors listed at this time. This could mean that the show will mainly feature those characters in spoken roles or perhaps the others will be announced at a later time. The details on the site list them as being the voice actors from the Sailor Moon Eternal films. As the Dark Kingdom specific characters will not be in the Sailor Moon Eternal films, they may not have been mentioned for this reason. It may also prove more complicated in booking voice talent from a previous season when there hadn't been an expectation for them to be reprising their roles in the future.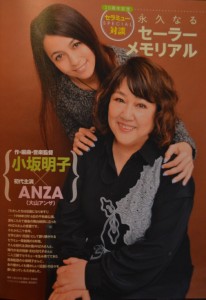 Music will be by Akiko Kosaka, who has been involved with music in the original Sailor Moon anime, the Sailor Moon Musicals and Sailor Moon Crystal.
A full translated cast list in included below:
Sailor Moon/Usagi Tsukino: Evgenia Medvedeva
Sailor Mercury/Ami Mizuno: Satoko Miyahara
Sailor Mars/Rei Hino: Mirai Nagasu
Sailor Jupiter/Makoto Kino: Alissa Czisny
Sailor Venus/Minako Aino: Becky Bereswill
Tuxedo Mask/Mamoru Chiba: Andrew Poje
Queen Serenity: ANZA
Kunzite: Jason Brown
Jadeite: Takahito Mura
Nephrite: Dylan Moscovitch
Zoisite: Seiya Hashimoto
Queen Beryl: Shinko Sakamaki

Additional skaters: Youji Nakano, Shigeru Matsumura, Koichi Kobayashi, Kohei Yoshino, Yuka Kono, Takana Ito

Special guest appearance: Kurt Browning

Voice cast:

Sailor Moon/Tsukino Usagi: Kotono Mitsuishi
Sailor Mercury/Ami Mizuno: Hisako Kanemoto
Sailor Mars/Rei Hino: Rina Sato
Sailor Jupiter/Makoto Kino: Ami Koshimizu
Sailor Venus/Minako Aino: Shizuka Ito

Other staff:

Screenplay: Takuya Hiramitsu
Choreography: Yuka Sato, Benji Schwimer (Assistant)
Music: Akiko Kosaka, Lunar Eclipse Meeting
As I put the list from the official site through Google Translate some of the names that aren't hyperlinks may be incorrect. I've included Wikipedia links when I found them to give some insight into what those athletes have done.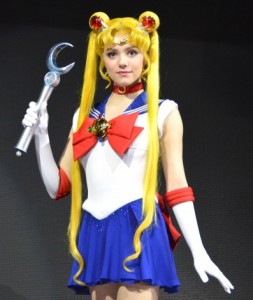 Are you excited for this event? Will any of you be making the trip to Japan to check out this show in June? Who are you most excited to see?