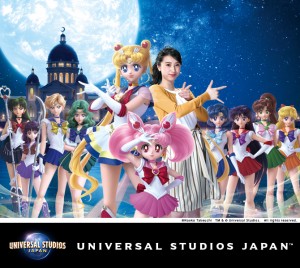 Following the success of last year's Sailor Moon 4-D attraction Universal Studios Japan will be having yet another Sailor Moon 4-D ride starting May 31st 2019! This isn't just a repeat of what was there last year but instead a whole new story! While I'm not fluent in Japanese it seems like this one is called Sailor Moon The Miracle 4-D Moon Palace Edition. Where the first event featured Sailor Moon fighting Morga and the Dark Kingdom from the first story arc this new attraction will feature Super Sailor Moon as well as all 10 Sailor Guardians, that being Sailor Mercury, Mars, Jupiter, Venus, Pluto, Uranus, Neptune, Saturn and Chibi Moon. We can see an image of the CG versions of these characters above.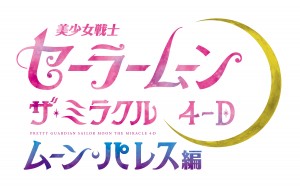 The inclusion of all of these characters makes me wonder when this attraction will take place in the story. These ten characters are first brought together in the Infinity arc of the Manga. While only the core group continue into Sailor Moon SuperS in the anime, all of them return in the Dream and Stars arc in the manga. Sailor Moon eventually upgrades to Eternal Sailor Moon in Stars so it would likely take place prior to that. We also don't see any of the other Sailor Guardians upgraded to their Super forms and Saturn isn't a baby so it probably makes the most sense for this to to be taking place around the end of the Infinity arc before Hotaru becomes a baby and Haruka, Michiru and Setsuna take off for a while. The most telling clue is that Sailor Moon's Cosmic Heart Compact is the transformation item being used for merchandise. This was her transformation item used in the Infinity arc, so that is probably where this takes place. All that said there's no Moon Palace featured in the Infinity arc. The palace is mentioned in the title and in the description of the plot.
As with the last attraction there will be a bunch of exclusive merchandise sold at this event. We have Cosmic Heart Compacts in different colours. Are these supposed to represent the various Sailor Guardians? This would be nonsense since only Sailor Moon uses a Cosmic Heart Compact to transform. In the Infinity arc of the manga the other Sailor Guardians don't use any transformation items while in Sailor Moon S the others continue to use their Star Power Sticks which they received in Sailor Moon R. Sailor Chibi Moon uses the Prism Heart Compact to transform during the Infinity arc or Sailor Moon S and this doesn't much resemble the Cosmic Heart Compact. Even Sailor Moon's actual Cosmic Heart Contact is red, of which only one of these Compacts is, and it isn't clear that this one is tied to Sailor Moon. In all there are 11, not 10 of these, so I don't even know that there are meant to represent individual Sailor Guardians. They're just different coloured Cosmic Heart Compacts which to me seems to be a very odd piece of merchandise.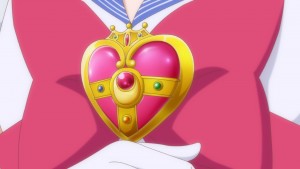 Did any of you get a chance to visit this attraction last year? Do you expect to be able to go to Japan while this new event is on?