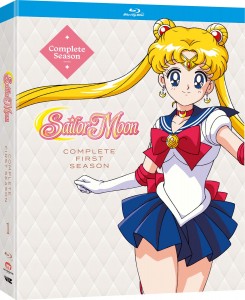 Sailor Moon: The Complete First Season is coming to Blu-ray … again. As the first season was originally release on Blu-ray in two parts in 2014 and 2015 many fans had been wondering if it was worth it to buy this again. When I posted about this in March I predicted these would just be the same discs bundled in new packaging. I was wrong! With fans starting to get their hands on the release we can now see that this is a new updated Blu-ray with superior video quality to the originals as well as some new special features. Considering getting it? You can support the site by using the link below to buy it.
The original Sailor Moon Season 1 Blu-Ray releases were, simply put, not good. The video quality was bad. It's an old show. Viz obviously had some pretty low quality standard definition sources to work with. This show is not HD. The original film source was never scanned in high definition. What we got in 2014 and 2015 were pretty low quality releases with obvious video artifacts. At the time these looked much worse than the DVD releases in Japan as well as others which had come out in other countries prior to this. You can have a look at what that release looked like in my review of the Japanese Blu-ray release which looked better.
So what does this new version look like? Check out this Twitter thread by Fred Francis where he goes through his set and examines the menus and video quality with side by side comparisons of screenshots. I won't repeat all of his comparisons here on the site but as you can see from the images above the difference really is night and day. The 2014 release is obviously worse looking than the much nicer looking 2022 release. It's still not HD. It's still a standard definition master which has been upscaled to 1080p using software. It just looks much better. The standard definition master was likely superior. More recent software algorithms may also been a contributor. Even as the Sailor Moon series went on the quality of releases by Viz improved dramatically to the point where Sailor Stars doesn't have the same issues that the first couple of seasons did.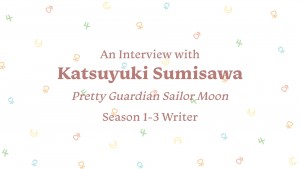 In addition to improved video quality the disc menus and even some features are new. This set has an interview with Sailor Moon writer Katsuyuki Sumisawa which had not been released in the earlier set.
Whether or not you consider this set worth purchasing is of course your own decision to make. For me it seems worth the upgrade at the reduced price. The full season costs less than what a half season cost eight years ago.
Will you be picking this set up?
Source: @fredjfrancis on Twitter