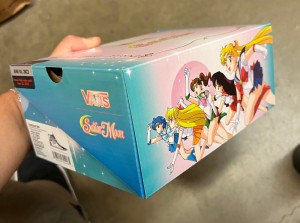 After some seemingly genuine leaks earlier this months it's been confirmed that a Sailor Moon/Vans collaboration is coming in June of this year. A listing for a pair of Vans shoes is now up on the Foot Locker web site. Many images of shoes and t-shirts were posted to the Vans subreddit because of course there's a Vans subreddit. This shows a t-shirt of Sailor Moon with her Moon Stick and one of Luna as well as a couple of shoe designs both in black and white and in colour. The boxes indicate that they will be for sale on June 3rd, next Friday. Sailor Moon Fan Network also has some additional images of the shoes as well as a price list of all of the items.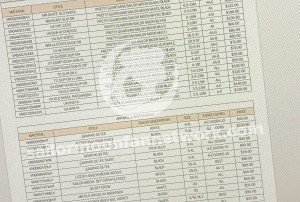 It's impossible to say for sure how much supply there will be and how quickly these will sell out but it's quite likely they will be hard to get your hands on. If you're looking to get some of these items you can keep an eye on the Vans web site or visit a Vans store if you happen to live near one. I was surprised to see that there are two Vans stores in my area. I suspect that if I went into such a store I may be asked if I was looking for my children! As an item is also listed on the Foot Locket web site these shoes will also likely be available wherever else these kind of things are sold. As of the time of this article's posting there are no Sailor Moon products listed on the Vans web site, but I suspect they will be added some time soon. Check out all of the currently revealed items below.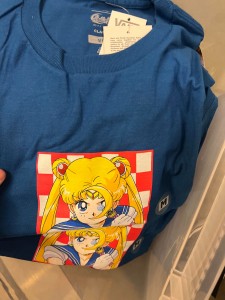 This t-shirt shows Sailor Moon with her Moon Stick after it was upgraded to include the Silver Crystal. This is likely one of the $45 t-shirts.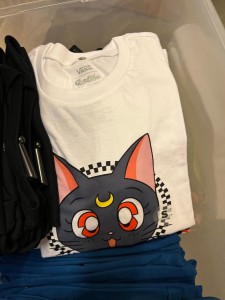 This t-shirt features Luna. As the shirt is white it may be the less expensive $35 shirt but it may also be one of the many $45 ones.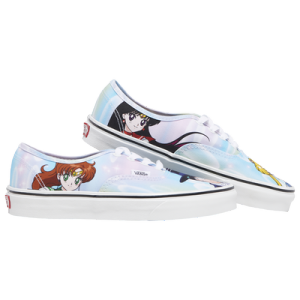 These are the shoes currently listed on the Foot Locker web site. It seems this is a pair of shoes with different images on each. The right shoe has Sailor Jupiter on the right side and Tuxedo Mask on the front. The left shoe has Sailor Mars on the right side and Sailor Moon on the front. Perhaps other Sailor Guardians feature on the other sides of the shoes. If so that would likely be Sailor Mercury and Venus. These are likely one of the many "Pretty Guardian Sailor Moon Multi" designs. Foot Locker lists them at $80 though that isn't one of the prices on the leaked price list so it could be an item that isn't visible in the photo of the list.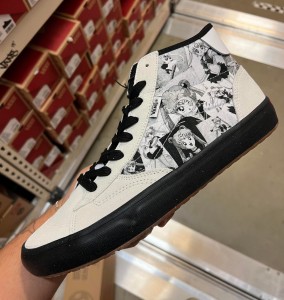 This black and white shoe is nice enough looking but it may have looked nicer with black and white manga art.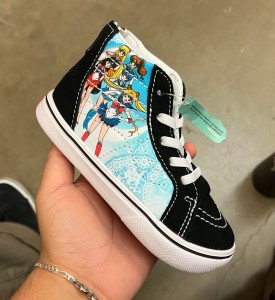 This shoe shows the entire Sailor Team in full colour. The shoe seems very small so I will assume it is a children's size.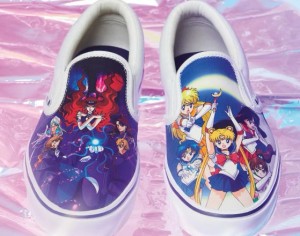 This last pair shows the Dark Kingdom on the right show and the Sailor Team on the right shoe and the Sailor Team on the left shoe. Again there seems to be a different design on each shoe which may be the case for many of the other designs.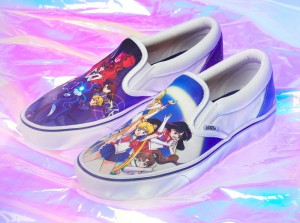 Do you plan on getting any of these items? If so will you wear them or keep them in mint condition? I'm usually a fan of opening and using your products but a shoe is certainly something which will get dirty and worn after not too long. I can't say I'm in the target demographic of Vans but perhaps I'd get some of these shirts or some shoes for my kids if they're the right size. What's your plan to beat the rush and secure some of these?
Source: Sailor Moon Fan Network
Update! Shortly after posting this images of all of the products showed up on the Vans Japan web site and Official Sailor Moon site. This is what's coming out in Japan and we see a lot of the same items I mentioned above however there may be some minor differences. The Luna shirt and black and white shoe aren't here. Check out those images below.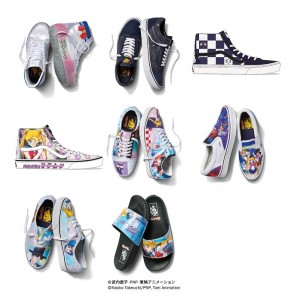 This shows a couple of pairs of shoes we already saw and a few more.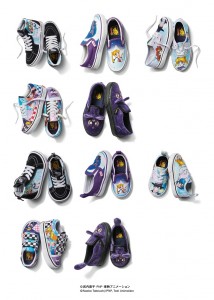 Here are more shoes and slippers including some interesting looking Luna slippers.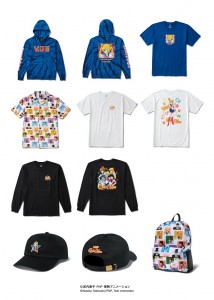 Other merchandise including a bag, toque and socks.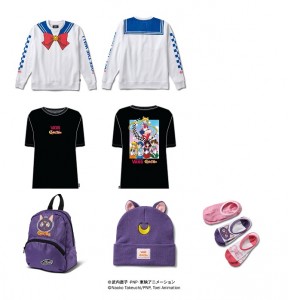 Shirts, including the t-shirt we saw from the reddit post, and another bag.