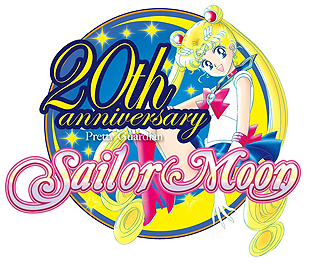 We've got a bunch of new announcements about the staff for the new Sailor Moon anime which were revealed today on the Sailor Moon official site. The character designer for the new series is Yukie Sako, the music composer is Yasuharu Takanashi and the art directors are Takashi Hurahashi and Yumi Hosaka. Many fans were hoping for something more concrete about this new anime, currently slated to begin in July of this year, but even though we haven't seen anything like concept art for the series, the growing group of staff associated with it only confirms that this project is going forward. Keep reading for details on some of these people.
Yukie Sako, the character designer, worked on many anime series including some Gundam series, The Big-O, a Pokemon movie and Steamboy. Be sure to follow her Twitter feed @sakouyukie and check out her imdb or Anime News Network profile to see a list of shows she's worked on.
Yasuharu Takanashi, the music composer, made music for Hell Girl, Naruto Shippuden, many Pretty Cure series and much more. You can read up on him at Wikipedia or check out his imdb or Anime New Network profiles to see his work.
Art directors Takashi Hurahashi and Yumi Hosaka are relatively new to the job. Takashi Hurahashi previously worked on Tai Chi Chasers, as can be seen on his Anime News Network profile. Yumi Hosaka has worked on a handful of shows which you can read about on her imdb page, including a 2007 anime series named Mononoke.