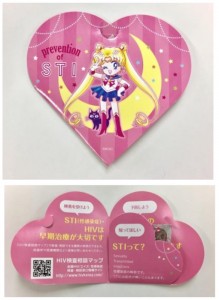 Sailor Moon may fight evil by moonlight and win love by daylight but for those who like to do their loving by moonlight, there is a risk of STIs! The Japan Ministry of Health, Labour and Welfare is using Sailor Moon to promote responsible sexual health. She is featured on posters and even on the packaging of condoms which will be distributed in Japan.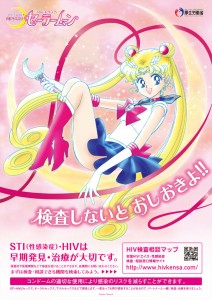 Do you like this poster? Do you want to print it out and put it on the side of a building or make it into a massive high resolution crop circle? Well that's great because you can actually download a ridiculously high quality 32mb PDF of this poster from the Ministry of Health, Labour and Welfare web site! I don't think I've ever seen Sailor Moon in quite this much detail.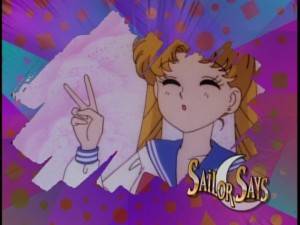 Remember kids! If you don't want to get an STI, wear a condom! Sailor Moon Says!
Source: Sailor Moon Official Site, Japanese Ministry of Health, Labour and Welfare, Anime News Network