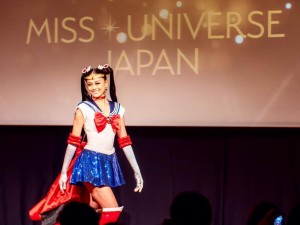 Here are some photos of this year's Miss Universe Japan, Yuumi Kato, dressed as Sailor Moon! This is Miss Universe Japan's National Costume. Yuumi Kato's Instagram page shows us two photos of this costume which she will be wearing at the Miss Universe National Costume competition which takes place on December 11th, about a week before the actual Miss Universe competition which will take place on December 17th. I'm not an expert on this pageant so I'm not sure if the National Costume is something we will also be seeing at the actual competition.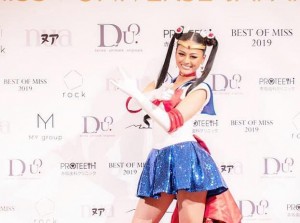 Yuumi Kato unveiled this outfit at a press event where she dramatically threw off a kimono to expose it! You can watch a clip of this below.
Though the Miss Universe competition is taking place on the morning of December 17th due to the magic of time zones it will be televised on Fox December 16 at 7pm eastern time. Do you plan on watching it? What to you think of the costume?