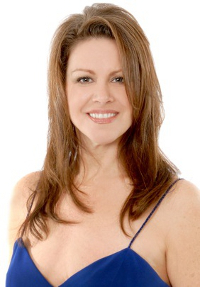 Next weekend Sailor Moon fans in Columbia, North Carolina will have a chance to meet Jennifer Cihi. She will be a guest at Banzaicon which will take place from November 11th to the 13th at the Columbia Metropolitan Convention Center. Jennifer Cihi performed a number of songs from the original English dub of the Sailor Moon anime.
On the three English Sailor Moon soundtracks her name is credited as Sailor Moon, Princess Serena and Sailor Mars. She has provided the vocals for "I Wanna Be A Star!", "My Only Love", "Carry On", "It's A New Day", "Call My Name", "The Power of Love", "I Want Someone to Love", "I Want to Hold Your Hand" and "Who Do You Think You Are?".
Do any of you plan on attending this convention?