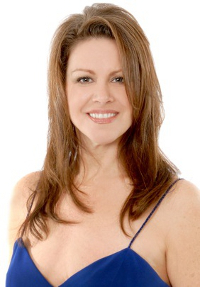 Jennifer Cihi, a singer who performed a number of songs for the original English dub of the Sailor Moon anime, will be making an appearance at Anime Zakka, a comic book shop in downtown Boston, on February 20th. Details posted on the Sailor Moon News Facebook Page mention that this free event will be an opportunity to listen to Sailor Moon songs, get an autograph, chat and more.
Anime Zakka has two locations in Boston. This event will be taking place at the location at 350 Newbury Street on Friday February 20th from 5 to 7pm.
Jennifer Cihi, often credited as being the singing voice of Sailor Moon, appears in a number of songs played throughout the series as well as on the three soundtracks which have been released. Her name is credited as Sailor Moon, Princess Serena and Sailor Mars as she has done the vocals for "I Wanna Be A Star!", "My Only Love", "Carry On", "It's A New Day", "Call My Name", "The Power of Love", "I Want Someone to Love", "I Want to Hold Your Hand" and "Who Do You Think You Are?".
These CDs are out of print. You can buy them from resellers on Amazon using the links below. Many songs are also available on iTunes.