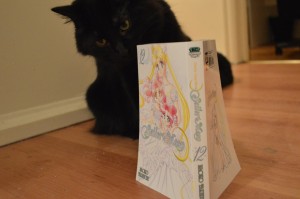 Had Sailor Moon Crystal continued beyond episode 26 using its regular schedule, Act 27, Infinity 1 – Premonition, would be released this coming Saturday, August 1st. There will be no Act 27 this weekend. We don't know when we will get it. The final episode's closing scene left us with the words "À bientôt" which insinuates we may get it some day, but not right away. What is a fan to do? I would suggest you pick up the Sailor Moon manga by Naoko Takeuchi.
I've mentioned in my reviews time and time again just how closely Sailor Moon Crystal resembled the manga. It was so close that mentioning the similarities was a waste of time. It made more sense to point out the occasional differences, of which there were few. I prepared myself for each new episode of the show by rereading the equivalent Manga chapter and after doing so the episodes always played out just as expected. If you've enjoyed Sailor Moon Crystal to date the easiest way to continue following that story is to pick up the manga where the show left off.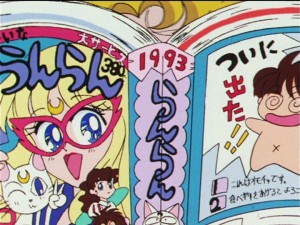 For years reading the manga was not easy, as English releases of the manga released by Tokyo Pop were out of print, but the latest release of the manga by Kodansha is easy to find at many stores and online retailers. Feeling cheap? You can read the fan translations over at Miss Dream, but I would always recommend supporting the series by buying the manga. If you're starting from the beginning, I don't need to teach you how to count. If you're starting where Sailor Moon Crystal takes off the first Kodansha comic you'll want to pick up is volume 6 with Sailor Chibi Moon on the cover. This book starts the Infinity Arc which is where Sailor Moon Crystal would have, and hopefully someday will, continue with its next episode.
As always you can buy these books using these Amazon links to support the site.