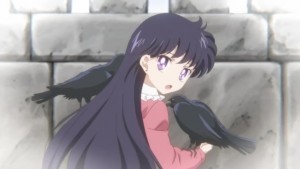 Sailor Moon Eternal is now out in Japanese theatres. Those of us outside of Japan are still hoping for news of when the movie will be out in their area. If you're looking for a 4 minute and 20 second video which gives clips from throughout the entire movie I've got some good news for you! An "Animation Music Video" of the Momoiro Clover Z song Moon Color Chainon, the theme song for Sailor Moon Eternal, has been released. The entire video is footage from Sailor Moon Eternal. This seems to be mostly from Part 1 but it seems like this includes some scenes from Part 2. This is a mix of old footage and a ton of newer footage not in previously trailers and officially released clips. Be warned there's everything in this. Every character people got annoyed at me for posting screencaps of is in this. If you haven't read the Dream arc of the manga and don't want to be spoiled for the films, don't watch the clip which I've embedded below!
Of course at this point none of this is "new" footage as the first movie is actually out. I haven't seen the film yet! I'm really looking forward to seeing a decent version of it, hopefully on Netflix some time soon, but I haven't been watching the low quality cam footage which can be found if you spend a bit of time looking.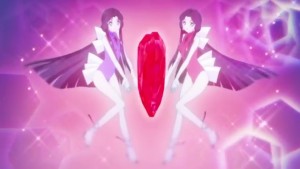 I figure this video is also on the Blu-Ray which comes with the Moon Color Chainon CD/Blu-Ray combo which came out a couple of days ago. My copy of both of the albums is in the mail somewhere in Cincinnati and I'll be doing a review after I receive it at some point. I've got a big move coming up so my posting may slack a bit in the next few weeks but I'll get around to it when I can.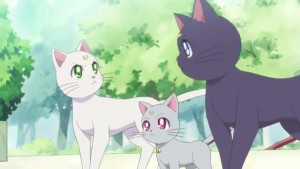 Lots of fun stuff in here! What's your favourite part? Young Rei and Usagi are very cute. Human Artemis and fairy Phobos and Deimos are cool! Chibiusa kissing the horse is always funny. Those cats are looking bad ass!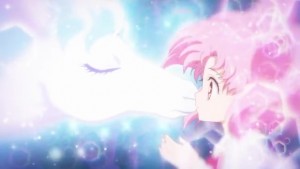 Keep reading for more screenshots from this clip.