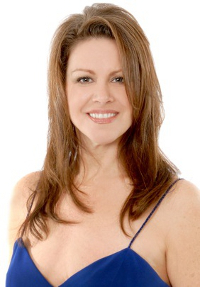 There's a lot going on throughout the next month for Jennifer Cihi, the singer who performed many songs for the original English dub of the Sailor Moon anime. She's be giving performance classes in Nashville June 16th to the 18th, appearing at My Animix in Kenosha, Wisconsin on June 20th and performing with iconiQ, the Soundtrack Orchestra, for SERASYMPHONY in Los Angeles on July 5th.
Aspiring singers and actors will want to check out Jennifer Cihi's Theatre Master Class in Nashville, Texas from June 16th to the 18th. The courses will take place on weekday evenings from 5:30pm to 8:30pm Central Time at The Arts at Center Street. You can send an e-mail to booksailormoon@gmail.com to register.
Sailor Moon fans in the Chicago and Milwaukee area should check out My Animix in Kenosha Saturday June 20th. My Animix is a sort of anime club and store. Jennifer Cihi will be making an appearance from 4pm to 7pm Central Time.
Los Angeles area Sailor Moon fans can catch Jennifer Cihi performing with iconiQ, The Soundtrack Orchestra, for SERASYMPHONY. This concert will take place on Sunday July 5th at 8pm Pacific Time at the Colburn School in Los Angeles. Although Jennifer Cihi provided the singing voice for many dubbed Sailor Moon songs, SERASYMPHONY also features a lot of music from the original Japanese version of Sailor Moon. Tickets are $30 and can be purchased from the SERASYMPHONY site. Check out the video embedded below for a preview of what SERASYMPHONY has to offer.
Jennifer Cihi, who is credited as the singing voice of Sailor Moon, appears in a number of songs played throughout the original DiC dub of the Sailor Moon anime. On the three Sailor Moon soundtracks her name is credited as Sailor Moon, Princess Serena and Sailor Mars. She has provided the vocals for "I Wanna Be A Star!", "My Only Love", "Carry On", "It's A New Day", "Call My Name", "The Power of Love", "I Want Someone to Love", "I Want to Hold Your Hand" and "Who Do You Think You Are?".