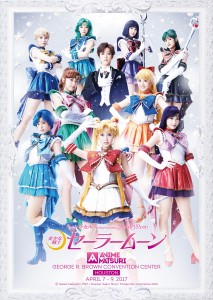 The first ever North American performance of a Sailor Moon musical will be taking place in Houston Texas during the Anime Matsuri convention in April. The news of this special performance of the Sailor Moon Amour Eternal musical was posted on the official Sailor Moon site and Anime Matsuri site last month. The specific date of the musical performance has not yet been announced but it will be during the convention weekend which takes place from April 7th to the 9th at the George R. Brown convention centre in downtown Houston, Texas. This may be a slightly modified version of the musical as the entire cast will not be present. At this time only the Sailor Guardians and Tuxedo Mask, with the exclusion of Chibiusa, will be in attendance. Notice that the poster specifically made for this event features all regular cast members but Airi Kanda who plays Chibiusa.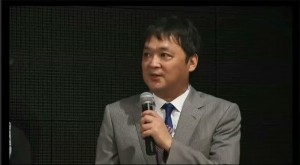 In addition to the musical there will be many Sailor Moon themed guests. This includes Fumio Osano, Osabu, who is best known as the editor of the Sailor Moon manga. Also appearing are voice actors from the English versions of Sailor Moon Crystal and Viz's new dub of the original Sailor Moon anime Cristina Vee, who plays Sailor Mars, and Christine Cabanos, who plays Sailor Saturn.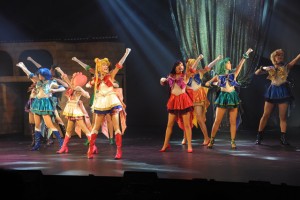 Confirmed guests for the musical are Hotaru Nomoto, Sailor Moon, Yume Takeuchi, Sailor Mercury, Karen Kobayashi, Sailor Mars, Kaede, Sailor Jupiter, Rimo Hasegawa, Sailor Venus,
Syu Shiotsuki, Sailor Uranus, Sayaka Fujioka, Sailor Neptune, Mikako Ishii, Sailor Pluto, Karin Takahashi, Sailor Saturn, and Yuga Yamato, Tuxedo Mask. Also attending are dancers Risa Kawamura, Yoshimi Hidano, Ayano Nagasawa and Ayumi Sagisaka.