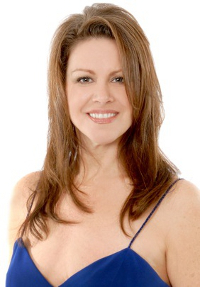 Jennifer Cihi, a singer who performed many songs for the original English dub of Sailor Moon, will be making an appearance at JABEcon this coming Saturday at Cumberland University in Lebanon, Tennessee, not far from Nashville. Often credited as the singing voice of Sailor Moon, Jennifer Cihi's voice was heard in the series and on the three soundtracks that were made for the show.
A quick look at the JABEcon schedule shows Jennifer Cihi appearing at two panels, held at 10:30am and 1pm.
10:30am to 11:30am
"Intro to Singing with Jennifer Cihi":
Learn the ins and outs of singing in Anime, Music City, and much more with guest Jennifer Cihi (Singing Voice of Sailor Moon, Princess Mononoke, and an accomplished singer in Music City).
1:00pm to 2:00pm
"Sailor Moon Fan Panel with Jennifer Cihi":
Join Jennifer Cihi (The singing voice of Sailor Moon) as we travel back to the 1990s when Sailor Moon was singing her way to pop culture and talk about the hit show's impact. Bring your Sailor Moon cosplay and Q&A for a chance to win a cool prize!
On Sailor Moon soundtracks Jennifer Cihi is credited as Sailor Moon, Princess Serena and Sailor Mars. She provided the vocals for "I Wanna Be A Star!", "My Only Love", "Carry On", "It's A New Day", "Call My Name", "The Power of Love", "I Want Someone to Love", "I Want to Hold Your Hand" and "Who Do You Think You Are?".
Possibly Related Posts