An announcement on the Anime Expo web site tells us that Jennifer Cihi, the singer who performed many of the songs for the English dub of Sailor Moon, will be performing at the convention in Los Angeles July 3rd to the 6th. Jennifer Cihi joins Viz and many voice actors for the weekend which will include Sailor Moon Day, July 5th, which is the day the new Sailor Moon anime's first episode will be released. Jennifer Cihi, who performed the songs I Wanna Be A Star, My Only Love, Call My Name, It's a New Day, Carry On, I Want Someone to Love, I Want to Hold Your Hand, The Power Of Love and Who Do You Think You Are? will be performing in the opening ceremonies, in Lounge 21 and will be holding autograph sessions.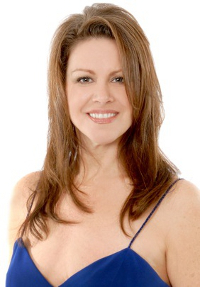 Viz Media's press release details all that they have planned for the weekend. Saturday July 5th is Sailor Moon Day when most of the events are planned. Starting at 10am is Viz's Sailor Moon Official Panel where the first two episodes of Viz's new English dub of Sailor Moon will be premiered. The cast will be revealed for the first time and will be there to answer questions. Attendees also will be able to pick up a premium poster. At 1pm an autograph session for the voice actors from Viz's new Sailor Moon dub will be taking place in the autograph area. At 2:45pm at Viz Media's booth, 1601, there will be a photo op with the new voice cast and the official Sailor Guardian Cosplayers from American Cosplay Paradise. At 3:30pm there will be a gathering of Sailor Moon cosplayers in the main events hall. Viz will also be offering a limited premiere event memorial coin at the convention.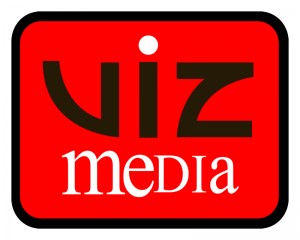 In addition to the new Sailor Moon voice cast the original Sailor Moon English DiC/Cloverway voice cast will also be in attendence. As we posted about back in January, the convention will also be playing host to Linda Ballantyne, Sailor Moon, Karen Bernstein, Sailor Mercury, Katie Griffin, Sailor Mars, Susan Roman, Sailor Jupiter, Stephanie Morgenstern, Sailor Venus, Toby Proctor, Tuxedo Mask, Mary Long who voice Molly, Catsy and JunJun, Ron Rubin, Artemis and John Stocker, voice director for the movies and final two seasons. Linda Ballantyne has mentioned via twitter that the original cast autograph session will be at 12:15pm on Friday July 4th with their panel at 3:00pm. It is not yet clear what voice actors, if any, will be reprising their role in the new dub or what new voice actors may be making appearences at the convention.