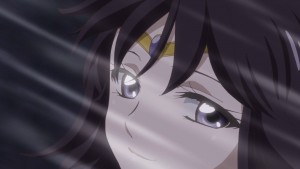 The latest season of Sailor Moon Crystal, covering the Infinity arc of the manga, will be released on DVD and Blu-Ray December 5th. The series had previously been released in Japanese with English subtitles as soon as it had aired on Japanese TV but until now the dub was not available. With the home video release only a month away these episodes are now also available to view with Viz's English dub on Hulu and Yahoo! View. The series is restricted to paid members on Hulu but it can be viewed for free on Yahoo! View.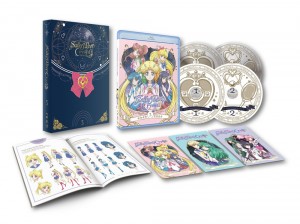 Viz also put together a trailer for the English version of Season III. There shouldn't be many surprises with these voices however as the same voice actors who provided the voices for Viz's new dub of Sailor Moon S reprised those same roles for Sailor Moon Crystal. The Infinity Arc, like Sailor Moon S, introduces us to Sailor Uranus, Neptune and Saturn as the Sailor Guardians face off against the Death Busters. You can watch the trailer embedded below.
Will you be watching the series on a streaming service or will you wait for the video release next month?
Thanks to Kevin for the heads up on this!