Yesterday we reported that a number of online retailers were offering Sailor Moon Sailor Stars Part 2 as a digital download but that it was not available on Amazon Prime Video. Though it was not listed along with the rest of the series, the final 17 episodes of the season are in fact listed on the site. Fans looking to buy these digitally from Amazon Prime Video can support the site by using the link below.
I don't believe this is a new addition, but simply something I didn't notice previously. When one looks at the Amazon Prime Video page for Sailor Moon it only lists up to season 501, Sailor Moon Sailor Stars Part 1. This is what I originally looked at to try to find if the new episodes were available. Part 2 is listed on a totally different page which is likely why I hadn't seen it.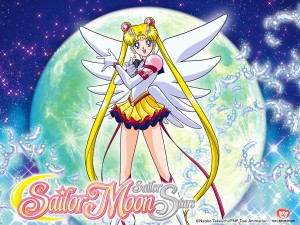 For those who've gotten the digital version, what do you think? If you're still looking to buy the physical release on November 12th you can support the site by pre-ordering it using the links below.