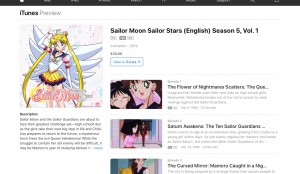 With over a week to go until the June 18th release of Sailor Moon Sailor Stars part 1 on DVD and Blu-Ray it seems the dubbed episodes are already available as digital downloads from many retailers. Though I don't see any specific dates for when these were posted it stands to reason that they popped up last Tuesday which would be two weeks before the video release. It's standard practice for most movies to be released as digital downloads and on demand two weeks prior to the physical release. I can only assume this is because the industry is actively trying to subvert physical releases for whatever reason. I'm surprised Viz hasn't made any effort to publicize this.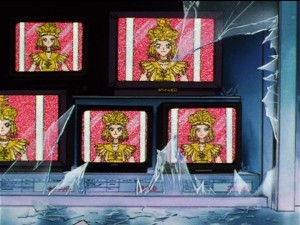 So, where can you get this? Though I don't have links for all of these services, as some of them can only be searched through their own applications or devices, episodes are available on iTunes (Canada, US, search your own country and it may be there), the PlayStation Store, the Microsoft Store, Google Play and, as mentioned in yesterday's post, Amazon Prime Video. There may certainly be other retailers who offer the episodes. If you're aware of any others feel free to leave a comment with a link!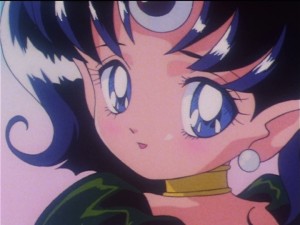 The 17 episode half season in HD costs $39.99 US. As a Canadian I was happy to see that most stores are also selling the season for $39.99 Canadian as we are usually charged significantly more in Canadian dollars due to an unfavourable exchange rate.
Keep in mind that this is only for the English dubbed versions of these episodes. While some retailers are more than happy to take your hard earned money for the subtitled version of Sailor Moon Sailor Stars this hardly seems like a wise choice for a consumer who can watch the series for free! As I originally posted episode summaries for two episodes a week over two years as they were originally released on Hulu, the entire series including Sailor Stars has been available to view on the platform since then. Since Hulu isn't as free as it used to be the series is also available to watch on Yahoo! View. Canadian fans will find they can't access those sites but they can watch the series on TubiTV. I have the TubiTV app installed on my PlayStation 4 which seems to work well.
Do any of you plan on getting this series digitally and watching it right away? If so, what do you think of the dub? Sailor Moon News uses Amazon ads so if you're looking to get the series on Amazon Prime Video or in a physical release from the site you can do so using the links below.
Possibly Related Posts