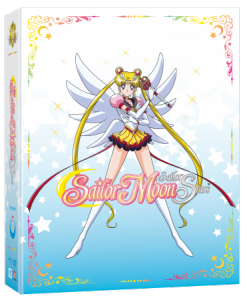 Following last week's news about Sailor Moon Sailor Stars Part 1 coming to DVD and Blu-Ray on June 18th fans can now pre-order the set from Amazon. This includes the less expensive DVD version, selling for just $28.26, as well as the standard Blu-Ray version, which is selling for $61.12 and the Limited Edition Blu-Ray which is $71.73. This is slightly less expensive than pre-ordering from RightStuf, which currently costs $71.99, though users ordering from RightStuf will be able to get the exclusive coin. If you pre-order from Amazon using the links below, or any other Amazon links such as the ones on the left sidebar on the main page, this will support this site.
This set includes episodes 167 to 183. This includes the short six episode Nehelenia arc, which is a sort of bridge between the SuperS season and Sailor Stars, and the introduction of the Sailor Starlights and their alternate identities, the Three Lights! The set will end with the introduction of the mysterious Chibi Chibi! These will be available for the first time with English audio, featuring Viz's new English dub of the series, as well as Japanese audio with English subtitles. We never got a straight answer as to why Sailor Stars wasn't originally dubbed but some fans believe that it was because the content would have been considered inappropriate for some viewers. If that was ever true it seems like this is no longer the case!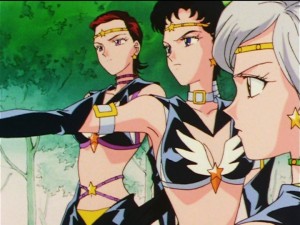 Do you ship Seiya and Usagi? Will you be getting this release? I'm certainly looking forward to watching it in English for the first time. Though I've imported the Japanese DVDs and laserdiscs of Sailor Stars over the years the copies I've watched the most were VHS fan subs and a bootleg DVD, both of which used the VKLL subtitle scripts.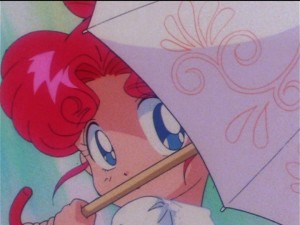 Possibly Related Posts