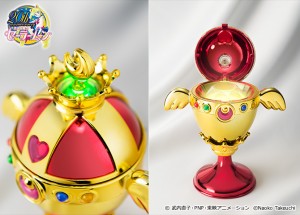 A few great PROPLICA toys from Sailor Moon S are being released by Bandai. Sailor Moon's Holy Grail, used to transform into Super Sailor Moon, will be released in February and the Cosmic Moon Compact will be released in May. For whatever reason Bandai refers to the Holy Grail as the Rainbow Moon Chalice. They used that name when the first toy was released in the 90s and they are using that name again, even though this item was only ever referred to as the Holy Grail in the Sailor Moon manga and anime. It makes sound and light, as can be seen in the promotional video below which has the voice of Kotono Mitsuishi, who plays Usagi, saying "Crisis Make Up" while the Holy Grail shines in a number of colours. Watch a video below of the Holy Grail.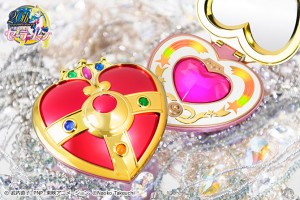 The Cosmic Moon Compact is the transformation item used by Sailor Moon in Sailor Moon S and the Infinity arc of the manga. It opens to reveal a heart shaped crystal which makes plays the music of Sailor Moon's third transformation, while the crystal blinks. This toy once again uses the voice of Kotono Mitsuishi. You can watch a video of this below.
A Spiral Heart Moon Rod PROPLICA item was previously announced. It is released this month. I just never got around to posting about it.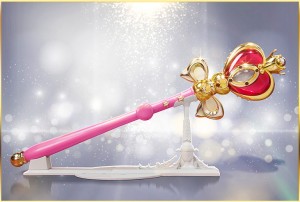 PROPLICA items are high quality but they aren't cheap. These replicas are perfectly to scale and look just like you'd imagine these items to look like in the real world. The Holy Grail will cost 10,800 yen, which is about $90 US. The Cosmic Moon Compact will cost 6500 yen, which is about $63 US. The Spiral Heart Moon Rod costs 11,880 yen, about $96 US.
Source: The Sailor Moon Official Site (Holy Grail, Cosmic Heart Compact) & Tamashii Nations (Holy Grail, Cosmic Heart Compact, Spiral Heart Moon Rod)
Support the site by taking out a small loan and buying some of the previously release PROPLICA items using the links below: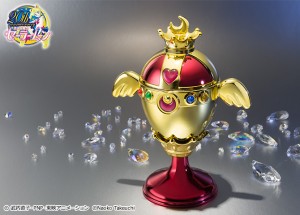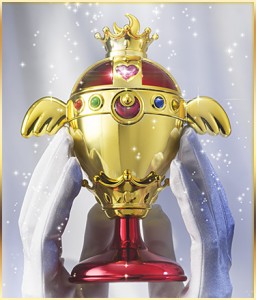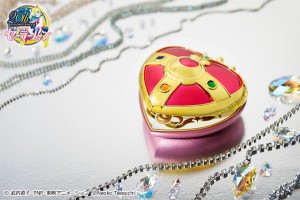 Possibly Related Posts