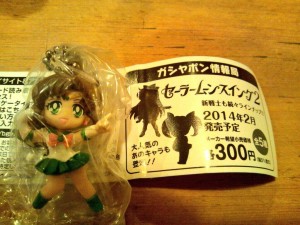 Bandai's new Sailor Moon keychain capsule toys, also known as Gashapon, are now out in Japan! With these came inserts stating that two new keychains, Sailor Chibi Moon and Sailor V, would be released in February 2014.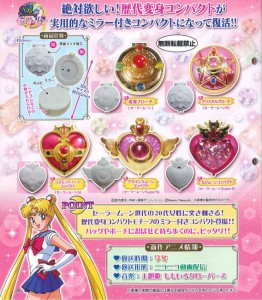 Can't wait that long? No problem. In January five transformation items will be released as capsule toys. The entire set can be preordered now from JList for only $22. The set includes Sailor Moon's original transformation brooch from the first season, her Crystal Star Brooch from Sailor Moon R, her Cosmic Heart Compact from Sailor Moon S and her Crisis Moon Compact and Sailor Chibi Moon's Chibi Moon Compact from Sailor Moon SuperS.
Here's of photo of the capsule toy or Gashapon machines in Japan: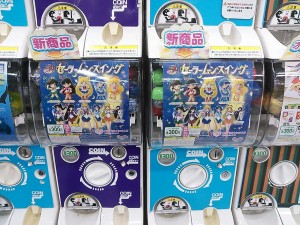 Unfortunately JList is no longer selling the keychains. If I find a new source for these I will update this post.
Photo credit: @motyatumu_0310 on Twitter and @ask03s on twipple via Sailor Moon Collectibles.
Possibly Related Posts