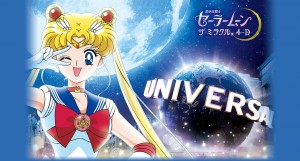 It has been announced on the Official Sailor Moon site and the Universal Studios Japan site that a new attraction, Pretty Guardian Sailor Moon The Miracle 4-D, will be taking place from March 16th to June 24th. This made me wonder … what the hell does 4-D even mean? 3D, as we all know, refers to movies which appear to have depth into the "3rd dimension". This technology has been around for a long time but it is common in modern films such as the recently released Star Wars films and James Cameron's Avatar. No doubt this will have at least 3D but what is the 4th? Time? Well a video, that is not a single static image, generally exists across the dimension of time so that's probably not it. The announcements don't really give that detail, but we can infer based on past events using the 4D name exactly what this might mean. It seems unlikely that such an event will include a tesseract or anything which is actually in 4 dimensional space.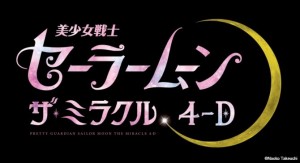 As this is a Universal Studios event so there is precedent for this such as the Shrek 4-D ride which appeared at Universal Studios locations across the globe including Japan. 4D is a marketing term used to describe physical effects that coincide with the film. I once saw an undersea film which sprayed air at my feet and poked the back of my seat when snakes appeared to make it seems more immersive which I think was at the Vancouver Aquarium. Other effects could be moving or vibrating seats or even smell. Years ago I also saw a Spongebob 4D film about Krabby Patties at Canada's Wonderland though I don't recall what 4D effects that had besides some moving seats.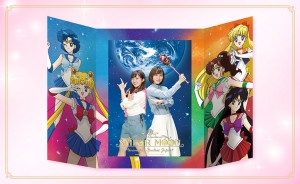 So what would a Sailor Moon 4D ride have? It seems likely it would be a 3D film with some added effects like moving and vibrating seats and perhaps some gushes of air. The specific "4D" effects would depend on the on screen action. The art used in the press releases resembles that from the original Sailor Moon anime rather than Sailor Moon Crystal. Sailor Moon is seen with her Crystal Star Brooch which she wears during Sailor Moon R. A photo op sample has one of the girls pictured holding Sailor Moon's Cutie Moon Rod which replaces the Moon Stick which Sailor Moon loses in the fight with Queen Beryl and that Sailor Moon has throughout Sailor Moon R. Sailor Moon also has those weird white things in her hair which only show up for Super Sailor Moon during Sailor Moon S although she does have these with her original costume in the manga and Sailor Moon Crystal. Though we don't have any specifics it seems likely that we'll get some new animation for this rather than it being just modified existing animation but we can't be sure at this time.
The Universal Studios Japan site mentions that you need to follow their Twitter account and retweet certain messages to be eligible for a lottery to see the event but since this is at an amusement park there's no doubt that it will be opened to the public. No news at this time if there's any chance that this attraction will be held anywhere else. Certainly there are a lot of fans who would love to visit such an event in North America but are there enough to fill those seats and make it worthwhile? I'm sure some accountant will figure that out.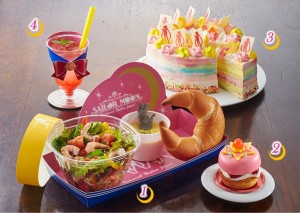 There is also some food which will be available at this event. The above photo shows a crescent bread, Luna corn soup, a shrimp salad, a strawberry cheese, a berry, pistachio and pine cake and a non alcoholic strawberry and lemon soda.