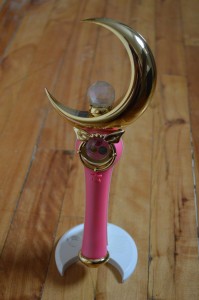 Bandai's Proplica Moon Stick is now available in North America! I received mine a few days ago and I think it looks great. This is by far the most accurate looking Moon Stick to date. It comes with a stand, a swappable Silver Crystal and even a cradle to put the Silver Crystal in when not in use.
Above is a size comparison of this toy to a few others I had. The toy lights up and plays a variety of sound clips, given you get the three LR44 batteries it takes. I was able to find some at the dollar store. The sounds it makes are different depending on how long you hold the button, what the switch at the base of the toy is set to and whether or not the Silver Crystal is in the toy. Voice clips are from the anime, mostly being that of Kotono Mitsuishi though Mika Doi can also be heard as the voice of Queen Serenity. The manual coming with the toy describes all of these, given you can read Japanese, and also gives an overview of the Moon Stick in the anime and other toys that came before it.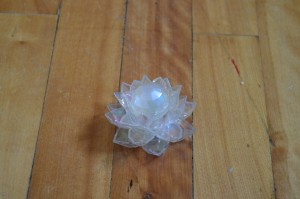 Support this site by ordering the item from the Amazon link below. It's not cheap but I think it's worth the price.
Keep reading for a ton more photos of the Moon Stick and it's packaging.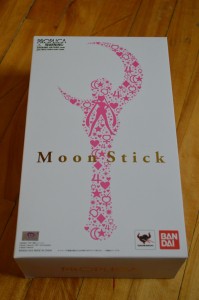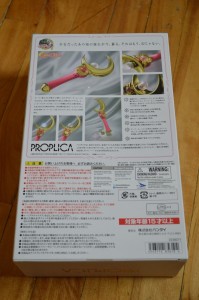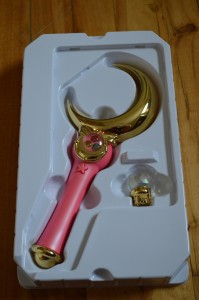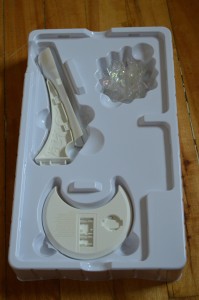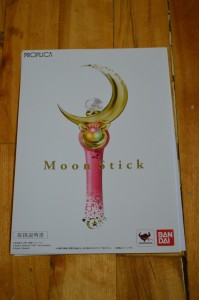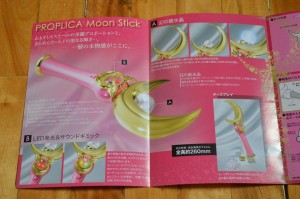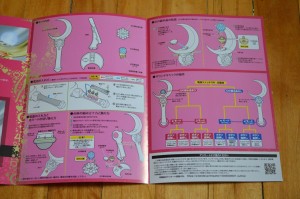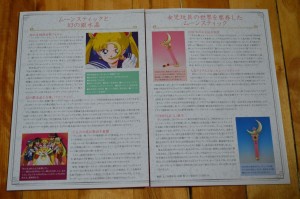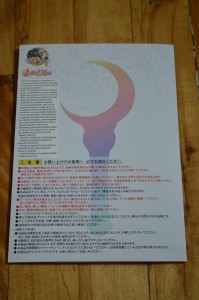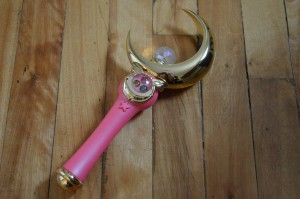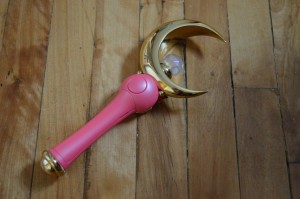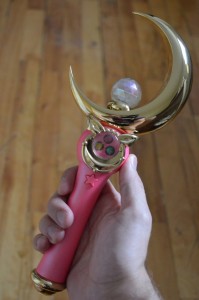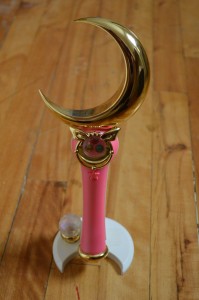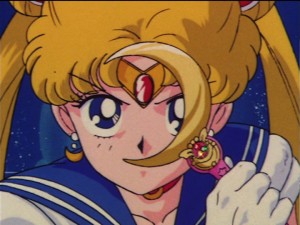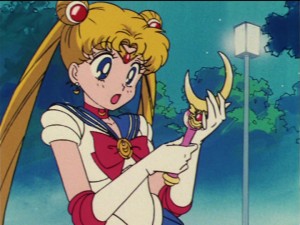 Possibly Related Posts