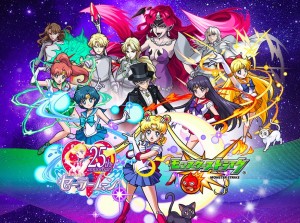 Characters from Sailor Moon Crystal will soon be appearing in the popular Japanese mobile game Monster Strike. What is Monster Strike? It seems a bit like StreetSmash, the Street Pass mini game in Super Smash Bros. for 3DS where you smash round pieces into others on a board. The characters will be appearing in the game shortly, meaning no specific date has been given. A number of images, available on the Official Sailor Moon site and Monster Strike web site, show that this will include Sailor Moon, Mercury, Mars, Jupiter and Venus, Tuxedo Mask, Queen Beryl, Jadeite, Nephrite, Zoisite and Kunzite. Some fans believe this art may be a first look at the designs of the upcoming fourth season of Sailor Moon Crystal. I'm not convinced.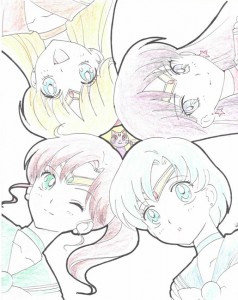 We have previously learned that Kazuko Tadano, who was a character designer and animation director for the first two seasons of the original Sailor Moon anime, would be doing the designs for the Dream arc of Sailor Moon Crystal. What her take on the series is remains to be seen however she did a sketch of Sailor Mercury, Mars, Jupiter and Venus back in 2013 which gives us an idea of what her art style is like more recently. If you're looking to see how she drew Sailor Moon back in the 90s note that she did all of the laser disc cover art, which has been used for home video releases over the last 25 years. So much to say the image of Sailor Moon most people think of matches her style.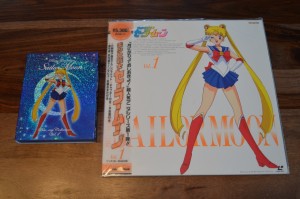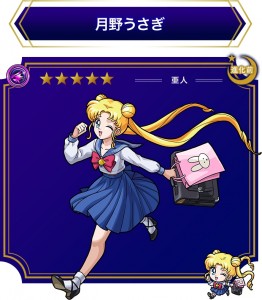 I frankly don't see the resemblance here. The art style and almost comically large heads in the Monster Striker images just don't seem to fit with either anything that Kazuko Tadano has put out or what Sailor Moon Crystal was doing. If I had to venture a guess I would say this art is made by one of the artists who has done other Monster Strike art over the years. Further by the very fact that we only have characters from the Dark Kingdom story arc shown here I don't think it's likely that these are new Sailor Moon Crystal designs. We similarly never saw any of the characters unique to the first two story arcs done in the style of Sailor Moon Crystal's 3rd season. There is plenty of art from the Dark Kingdom arc which could be used for purposes such as these if that was the desire here. Instead this appears to be Sailor Moon Crystal in the style of Monster Strike. The super deformed or chibi versions with very large heads seem to fit with in game graphics of other characters. This is only my own personal assessment of the art of course! You are free to make your own determinations about what you think and these will be confirmed in 2065 when we get the two Sailor Moon Crystal Dream Arc films.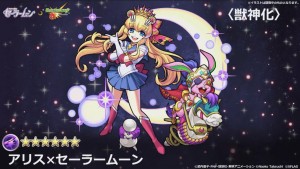 Further to the art shown on the web sites there was a video stream which showed the Sailor Moon content. Start watching the video embedded below at 11 minutes for the relevant content. This included a number of images of mash ups between Monster Strike characters and Sailor Moon characters. The only name I could decipher was Alice who is Sailor Moon. The other Sailor Guardians and Tuxedo Mask have gotten a similar treatment.
In addition to being featured in this game there will be a number of Sailor Moon Crystal x Monster Strike products sold at the XFLAG store in Shibuya. This includes a number of food items.

Do you play Monster Striker? Do you plan on playing the game when these characters are out? What do you think of the designs? Do you believe these are Sailor Moon Crystal Season 4 designs, Monster Strike style designs or something else?
Keep reading for more art which will be used in the game.