The trailer for Fast and Furious 9 was released yesterday and it has been revealed that a number of characters from The Fast and the Furious: Tokyo Drift will be returning in this film. This makes me wonder if Keiko Kitagawa, who played Sailor Mars in the live action Pretty Guardian Sailor Moon series and was also in Tokyo Drift, might be returning to the franchise? The returning actors that we see in the trailer are Sung Kang as Han, who was in many other Fast and the Furious films, Lucas Black who portrayed the main character Sean in the film, and Jason Tobin who was Earl in the film. You can watch the new trailer below.
In the film Earl frequently interacted with Keiko Kitagawa's character Reiko so it would certainly make sense to have her join him. Since she's not seen in the trailer however one might be inclined to believe that she won't be making an appearance in this one. The two are in many scenes with Bow Wow's character Twinkie. It would be nice to see him returning in the film as well. Can we have too many characters in a Fast and the Furious film? Box office history tells us that the answer is clearly no! Though Bow Wow would be a tougher get than Keiko Kitagawa, this franchise seems to have a near unlimited budget for big stars.
The return of Han is certainly an interesting twist in the Fast and the Furious franchise. Director Justin Lin, who's first film in the series was Tokyo Drift, has gone to great lengths to include Han in as many movies as possible. Even though Han is killed during The Fast and the Furious: Tokyo Drift, the third film in the franchise, he is in a number of later movies which makes them take place earlier in the series. Tokyo Drift becomes a sort of flash forward for the series or alternatively we flash back to earlier films. This is why we still see flip phones in movies released years after they were obsolete. The events of Tokyo Drift finally occur during the timeline of Furious 7. It seem a movie and a half without Han was long enough so he's been somehow brought back to life. This wouldn't be a first for the franchise as Michelle Rodriguez's character Letty was presumed dead after Fast and Furious but shown to be alive with amnesia in Fast Five. Maybe Gal Gadot can return as Gisele somehow as well? Why not? Would a CGI Brian be disrespectful to Paul Walker?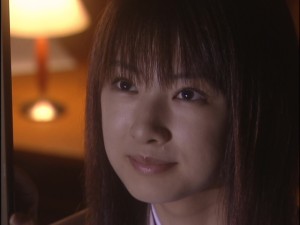 It remains to be seen if Keiko Kitagawa will be in the film. She is a Japanese actress and model who's only Hollywood work is The Fast and the Furious: Tokyo Drift. Her part in that film was fairly minor, even though it gave us this great deleted scene of her swearing. The Fast and the Furious films are always huge international box office draws thanks in no small part to their diverse cast from around the world as well as filming in many exotic locations. Including a Japanese actress in this film could only help with this trend.
I wonder how Han will feel about the fact that the team is now good buddies with the guy who attempted to kill him, not to mention Brian and his family, in earlier films? We will find out May 20th when the movie hits theatres!