Keiko Kitagawa, Sailor Mars from the live action Pretty Guardian Sailor Moon TV series, has a couple of new movies in the works! She will star in a movie "Judge" and a movie sequel to the "Akumu-chan" TV series.
In "Judge" Keiko Kitagawa will star alongside Satoshi Tsumabuki who also appeared in Fast and the Furious: Tokyo Drift as the guy from the trailer who says "Go" to start the race. Although Keiko Kitagawa also starred in Tokyo Drift they did not share any scenes together until now. The movie is a comedy who's plot has them pretending to be a couple. Filming will take place in August and September. The film is currently slated for a January release.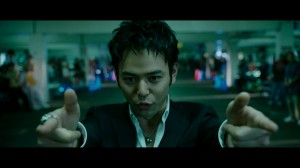 The Akumu-chan movie is a follow up to the 11 episode TV series which aired at the end of last year in Japan. This movie will have many actors reprising their roles as a new student joins Ayami's (Keiko Kitagawa) class as her students all know him from their dreams while Yukio knows him from her nightmares! Filming is already underway though no release date has been announced.
Source: Tokyo Hive and Tokyo Hive.
Possibly Related Posts