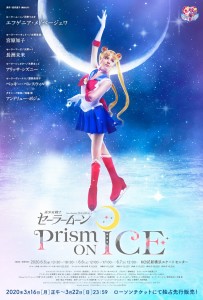 The Sailor Moon official site has announced that the Sailor Moon Prism On Ice show which was originally planned for early June 2020 has been delayed by a year, now taking place in June of 2021, due to safety concerns related to the COVID-19 pandemic. The original planned dates for this show were June 5th, 6th and 7th 2020 and the new dates are June 4th, 5th and 6th 2021.
Customers who had previously bought tickets to the show are being offered tickets for the new dates and times. Refunds are also available. Over the past few weeks we had speculated that this event might be delayed. The show's star Evgenia Medvedeva headed to Tokyo in anticipation of border shut downs between Canada and Japan which suggested the show was still planned, but finally it was decided that this event should not be held as originally scheduled.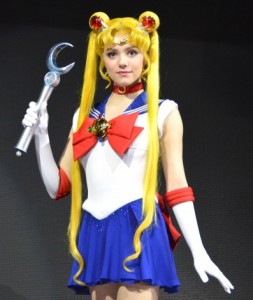 It remains to be seen what changes, if any, may occur to the cast of the show. A year is certainly a long time so it's possible that some of the many world class figure skaters who were originally scheduled for the event may not be able to take part of the show a year later.
While this delay is an unfortunate consequence of this pandemic which has caused a lot of hardship for people across the globe, it is certainly a prudent decision all considered. If any fans had been planning on traveling to Japan for this show it may be time to reconsider international travel this summer. Stay safe and stay healthy everyone!