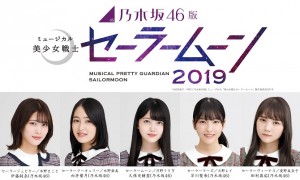 Last year's Nogizaka46 x Sailor Moon musical will be returning to Tokyo later this year! In October the musical will be returning with a new main cast, still composed of members of the Nogizaka46 group, but different from the Team Star and Team Moon casts which performed the musical last year. This is likely as a result of this year's Sailor Moon musical being delayed until 2020. We've learned that the musical we were originally going to get this year will be an adaptation of the Princess Kaguya's Lover manga story.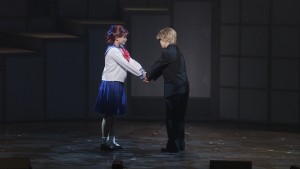 Aside from the cast change it seems like this musical will likely have the same story as what we've already seen. This time around the cast will include Shiori Kubo as Sailor Moon, Hazuki Mukai as Sailor Mercury, Seira Hayakawa as Sailor Mars, Junna Ito as Sailor Jupiter and Mayu Tamura as Sailor Venus. The rest of the cast, which was originally not composed of members of the Nogizaka46 group, will remain the same.
Do any of you plan on being in Japan in time to see this musical? Having already seen this musical on the Blu-Ray set, which includes two versions, one for Team Moon and one for Team Star, I wonder if they will bother releasing another version of the DVD or Blu-Ray with this new cast. If they do it would be tough to justify such a purchase.
Source: Sailor Moon official site and Anime News Network
Possibly Related Posts