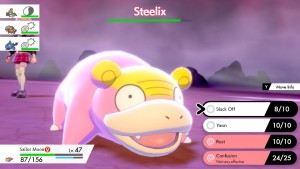 It has come to my attention that Galarian Slowpoke looks like Sailor Moon and now I can't unsee it! What does this mean? Slowpoke is a Pokémon. One of the original 150 from the first games actually, but there is a new variant on this Pokémon that was announced in the past week and that is Galarian Slowpoke. This version of Slowpoke is native to the Galar region, which is where the new games Pokémon Sword and Shield take place. There was a new bit of DLC (Downloadable Content) announced last week and while that won't be playable until the summer fans can get a sneak peak by catching a Galarian Slowpoke. This looks a lot like a normal Slowpoke except for the fact that it has some yellow on the top of it's head and tail. Due to the way Slowpoke has round ears this makes it look as if it has blonde hair with two hair buns. These clearly resembles Sailor Moon's famous Odango Atama or Meatball Head hair style!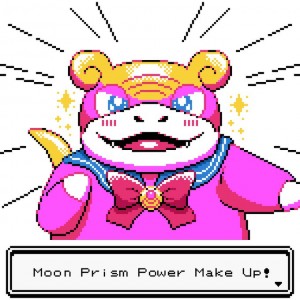 I first heard about this when I stumbled upon an image on Instagram that artist @sindorman made of Slowpoke as Sailor Moon. The artist also posted this image to his Twitter account. He mentions that he heard about this on Twitter but I didn't see any particularly viral Tweet discussing this idea. I can only assume he saw this Tweet by @csmith03 which mentioned the idea. An earlier Tweet by @squirreIseok mentioned it as well but this didn't have much visibility.
Who first noticed the similarity? I'm not certain but some time before Galarian Slowpoke was even conceived of this "Sailor Slowpoke" animation was made by YouTube user Mdbruin. This video appears to similarly be inspired by Slowpoke's ears which are similar Usagi's hair. You can watch the video embedded below.
It's a bit funny that Slowpoke is known for being a sleepy, lazy Pokémon while Usagi is herself known for being lazy. For fun I called a Slowpoke Sailor Moon and gave her the moves Slack Off, Yawn, Rest and Confusion. They all seemed to fit. Unfortunately she was unable to learn Cosmic Power via TM and there's no way to teach her Moonblast, a move learned only by leveling up or breeding in the game but not by Slowpoke. Perhaps Slowbro or Slowking will be able to learn these and other Sailor Moon themed moves when the expansions are released!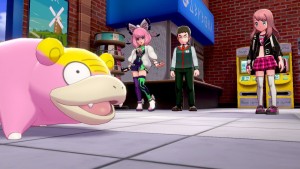 Now comes the big question. Was this similarity deliberate? Not one usually prone to speculation I am inclined to say … maybe? One can not deny that Galarian Slowpoke's yellow head looks like hair. The ears really do look like two buns on Slowpoke's head. In Japan this hair style, especially in a blonde colour, makes one think of Sailor Moon. Slowpoke doesn't look like Chun-Li or Princess Leia, but rather like Usagi or Sailor Moon! It may very well be the case that the similarity is intentional and that one or both of the evolutions of Galarian Slowpoke, that being Slowbro and Slowking, which we will see only when the DLC is released are planned to be some sort of magical girl inspired Pokémon. This could include a tiara, a bow, a skirt or something of the sort. Is there any precedent for this?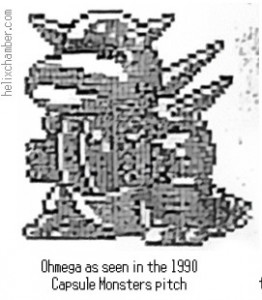 While I think an obvious reference may be unlikely something more subtle is certainly possible. There have been a number of references to other pop culture characters and even real people throughout the series, including many to characters in Japan. To me Ledian always looked like a Power Ranger, something out of a Japanese Sentai series. In the latest game Falinks is a group of six small Pokémon who work together as one which is similar to a Sentai team. Tyranitar resembles Godzilla quite a bit. More than that Ohmega, a Pokémon which never made the final cut for the original games, is a mechanical giant lizard who closely resembles Mecha Godzilla. Kadabra and Alakazam are psychic type Pokémon who are bending spoons, inspired by real life scam artist Uri Geller. Kadabra's Japanese name "Yungerer" is clearly a play on his name. Uri Geller sued over Kadabra's name and likeness.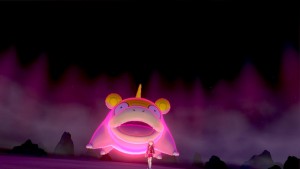 Nintendo certainly doesn't want to commit any copyright violation with Slowpoke or its evolutions, but a subtle reference isn't something which is likely to cause any legal troubles. We will have to wait until later this year to see what Galarian Slowbro and Slowking will look like. The first DLC, coming this summer, will allow access to the Isle of Armor, where trainers will get the item which will evolve Galarian Slowpoke into Galarian Slowbro. The second DLC, to be released this fall, will allow access to the Crown Tundra where trainers will be able to get an item to evolve Galarian Slowpoke into Galarian Slowking. It's likely that Game Freak will reveal what these Pokémon will look like prior to the DLC's release. I'll certainly be waiting patiently to see if an upcoming Nintendo Direct confirms my suspicions!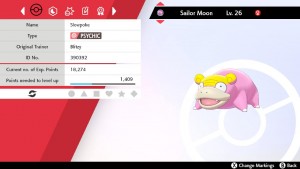 Are you playing Pokémon Sword or Shield? If it wasn't obvious I've been playing quite a bit. My friend code is SW-1634-7770-3416. Let me know in a comment if you add me so that I knew who I'm getting request from. My name will be Adam G. though my Pokémon trainer's name is Blitzy. If you haven't picked up the game yet you can support the site by buying it using the links below.