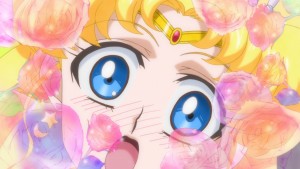 The latest English dubbed episode of Sailor Moon Crystal is now available on Hulu and Neon Alley. Act 20, Crystal Tokyo – King Endymion, is all about the future. The gang arrived in Crystal Tokyo last week and here they are at the Crystal Palace. What a shock! Chibiusa's parents are Usagi and Mamoru? This was strongly hinted at and after last week there wasn't really any doubt. King Endymion, the title character, is a sort of ghost hologram in this episode. This is so that two of him don't occupy the same space at the same time because that is apparently terrible, but never seems to be a problem.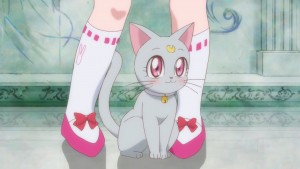 We finally see Diana. Her voice actor was never previously heard in the new dub of the original Sailor Moon anime as Diana doesn't appear until Sailor Moon SuperS, not in 30th Century Crystal Tokyo where she originally appears in the manga. What do you think of her new voice?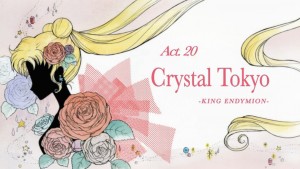 Next week is Act 21, Complication – Nemesis, which will have Prince Demande being terrible and give us a glimpse of Black Lady.