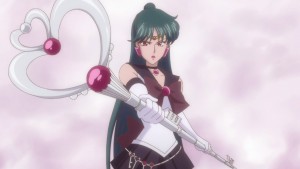 The latest English dubbed episode of Sailor Moon Crystal to be added to Hulu and Neon Alley takes us to the future! Act 19, Time Warp – Sailor Pluto, has the gang following Chibiusa to the 30th Century Crystal Tokyo and getting their lives threatened by Sailor Pluto in the process. Who does she report to anyway? I sort of assumed her boss was Neo Queen Serenity, who probably wouldn't appreciate her employee killing her past self, but I guess these rules exist for a reason! Fans of the Pokémon anime will recognise Sailor Pluto's English voice, Veronica Taylor, as Pokémon trainer Ash Ketchum. Yes that's right I've found another reason to bring up Pokémon. Sailor Pluto's adult female voice actually sounds more like Ash's Mom, Delia Ketchum. Does that make King Endymion Professor Oak?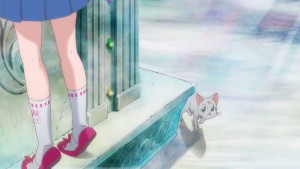 We get to see Diana the kitten this week very briefly, though we won't hear her talk until the next episode. One thing we also see but don't totally see if Usagi and Mamoru having sex! This was hinted at heavily in the manga but in Sailor Moon Crystal not a lot is left to interpretation.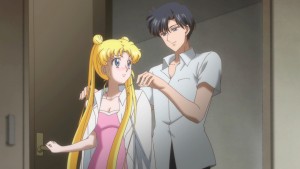 Next week is Act 20, Crystal Tokyo – King Endymion, has us actually hearing Diana's voice, though we don't yet know who will be voicing her. We'll also see the purple version of Tuxedo Mask and get a bunch of backstory including who Chibiusa's parents are! OMG who could it be?!
Possibly Related Posts