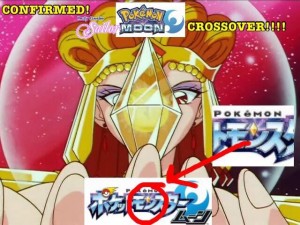 Could it be that the upcoming Pokémon games Pokémon Sun and Pokémon Moon include a Sailor Moon Crossover? Zack Compton, who created this image and left it on our Facebook page, seems to think so. The Japanese Pocket Monsters Moon logo includes a small gold coloured gem which looks suspiciously like a True Star Seed. The picture above shows Galaxia with (spoiler!) Tuxedo Mask's Star Seed which happens to closely resemble the Golden Crystal from Sailor Moon SuperS and the Dream arc of the manga. Though the similarity is a bit of a stretch the game also has Moon in the title so why not? Check out the games official Japanese logo below. The "Confirmed" comment is a reference to a trend in the Pokémon fandom to confirm remakes throughout the years.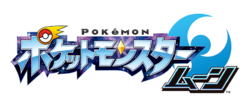 Here is Sailor Chibi Moon with the Golden Crystal, quite similar to the gem from the image and of course nearly identical to Tuxedo Mask's Star Seed. There are minor differences with Star Seeds being partially transparent with a shiny star inside and the Golden Crystal being a fairly uniform colour.
The Pokémon/Sailor Moon crossovers don't end there! As I've previously mentioned Makoto's father, as seen in Act 17, looks just like Brock from Pokémon! This may largely be due to the fact that he's closing his eyes in the photo. Who does that? Maybe Makoto's father is French Stewart.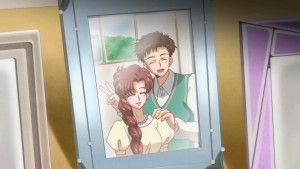 Source: Zack Compton on our Facebook Page
Possibly Related Posts