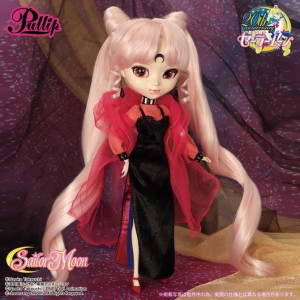 A couple of new Black Lady products have been revealed. Black Lady is the evil grown up version of Chibiusa who likes to make out with her father. The Black Lady Pullip doll was revealed on the official Sailor Moon site. The doll will be coming this December and will cost 18,000 yen, about $150 US. Pullip Dolls are high quality creepy looking ultra expensive dolls with huge eyes and heads. They usually cost around $150 to $180 US when released in North America.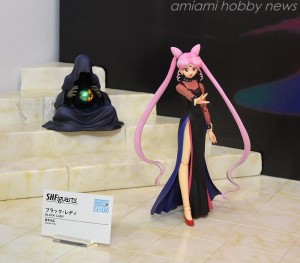 This weekend at the Tamashii Nation 2015 Event a Black Lady S. H. Figuarts figure was also revealed. Not a lot of detail is known about this figure. At the event a Wise Man figure can be seen behind it but there was not label for this. It is not posable so it is not part of the S. H. Figuarts line and it seems too small to be part of the Figuarts Zero line. Is this to be included with the Black Lady figure? If it is this is much bigger than anything else which accompanied any other S. H. Figuarts toys. We'll have more details on this as we learn them, assuming this will be for sale and not just a prop for the display.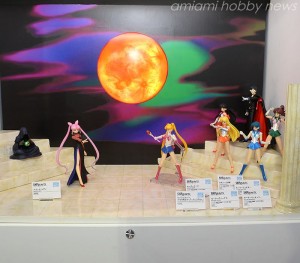 Also revealed at this event was one of the most uninteresting S. H. Figuarts figures to date. A Sailor Moon R version of Sailor Moon! How completely similar to the version we've already gotten! She has a Cutie Moon Rod and slightly different Brooch. S. H. Figuarts dolls are very details and posable figures with swappable parts. They usually cost about $50 when released in North America.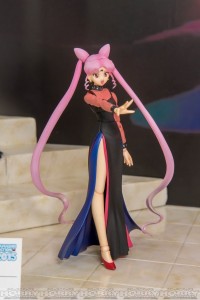 Source: The Sailor Moon Official Site, Sailor Moon Collectibles, Amiami on Facebook, @hobby_maniax on Twitter