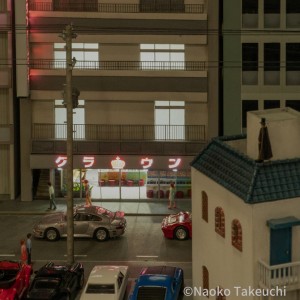 Big news about something very small! Have you ever wanted to see a real life version of the world of Sailor Moon? Fans in Tokyo will have a chance in Spring 2020 as Sailor Moon comes to the Small Worlds Tokyo miniature theme park. What is this about? Small Worlds Tokyo will feature miniaturized versions of various places. How small? A 1/80th scale meaning one inch of the exhibit will represent some 80 inches or 6′ 8″ of the real world. Sailor Moon and her friends would be less than an inch height!
For reference this would be slightly smaller than the 1/60th scale used by Dungeons and Dragons miniatures and many Gundam models as well as the 1/64th scale which is your standard Hot Wheels and Matchbox car size. So imagine a recreated city in which the cars are a bit smaller than Hot Wheels!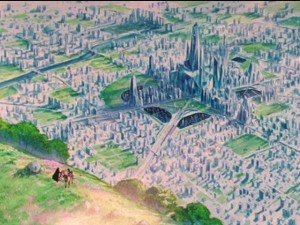 The announcement on the official Sailor Moon site specifies that the exhibit will include a recreation of Tokyo from the Sailor Moon series as well as 30th century Crystal Tokyo, the future which Chibiusa comes from which is featured heavily in the Black Moon arc of the manga which is Sailor Moon R in the original Sailor Moon anime. A preview image shows the front of Game Center Crown and a tiny Tuxedo Mask. Though only "Crown" is seen on the building the arcade machines inside suggest this is the arcade and not Fruits Parlor Crown or Karaoke Crown.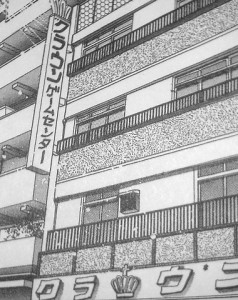 It's difficult to tell without seeing more of the exhibit just how accurate this will be. The show's location was heavily based on the real Azuba Juban district of Tokyo, though only certain places were featured in the series. Crown, like many other locations in the series, was a real place in Tokyo. Comparison photos from Serenitatis show us that both the real and manga version look quite a bit like this model. Will the exhibit feature only those highlights or fill in the 1990s real locations which weren't shown in the series as well? We will see in the Spring when Small Worlds Tokyo opens to the public! I look forward to seeing more!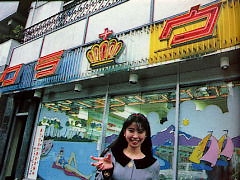 Are any of you hoping to be able to check this out in person? Doesn't anyone have a "Honey I Shrunk The Kids" style shrink ray I can borrow?