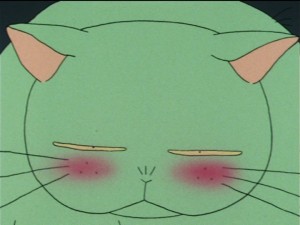 I am saddened to share that veteran anime voice actor Masahiro Anzai died of heart failure last Monday, March 15th. He was only 66. Though he had many major roles in popular anime series his role on Sailor Moon was only heard in one episode. That was Rhett Butler, the cat who fell in love with Luna, and the monster Bakeen who he turned into. That role didn't actually include any dialog as Rhett Butler, a cat, communicated primarily through meows and other animal sounds.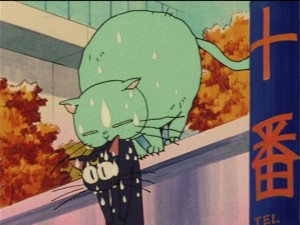 I always had a particular fondness for the character of Rhett Butler. Masahiro Anzai no doubt contributed to the character's charm. That episode is one of my favourites and certainly the one I find the most humourous. It's a funny but also heartwarming story as this cat who takes on the role of a feline Tuxedo Mask protects Luna from Zoisite. As a Rainbow Crystal carrier Rhett Butler is the only one with a strong enough will to keep his own personality once he transforms into the monster Bakene. He rescues and protects Luna. Sadly this romance wouldn't last. Artemis shows up only two episodes later and so Rhett Butler must contend with the affection of his owner An.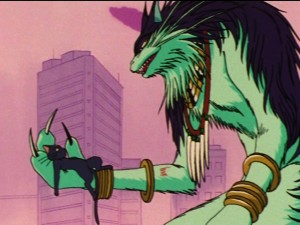 Rhett Butler appeared later in the series when he was kidnapped along with a few other Rainbow Crystal carriers but he had no voice work in that episodes. Bakene was also meant to appear in the Toon Makers' Sailor Moon series however little is known about the voice cast in that show.
Aside from Sailor Moon Masahiro Anzai was also the voice of Ryunosuke's Father from Urusei Yatsura, Cherenkov from the Starship Troopers Anime, Majaho from Wings of Honneamise, Seisuke Tsuruta from Gorillaman and Philionel El Di Saillune from Slayers.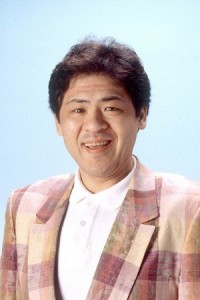 Masahiro Anzai's memory will live on through his many fans for years to come.
Source: Anime News Network