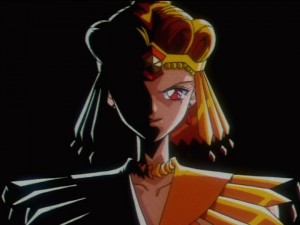 Viz Media has shared yet another clip from their upcoming dub of Sailor Moon Sailor Stars on Twitter. This scene from episode 173 features Sailor Galaxia as voiced by Carrie Keranen. You can listen to it below.
Watch out Sailor Guardians! We've got a first look at the English voice of the wicked Sailor Galaxia! pic.twitter.com/cd4UtMmWjF

— VIZ (@VIZMedia) May 29, 2019
What do you think of the voice? Sailor Moon Sailor Stars part 1 will be out on DVD and Blu-Ray on June 18th. This is the first time the series will be getting an official release as the fifth and final season of Sailor Moon was never dubbed by DiC or Cloverway back in the day.
Support the site by pre-ordering the set using the links below.
Source: VIZMedia on Twitter