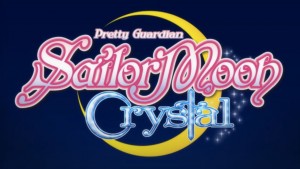 Sailor Moon fans who have been holding out for the English version can finally watch the new Sailor Moon anime. The first two episodes of Sailor Moon Crystal are now available to watch on Hulu and Neon Alley. We also have some news about the home video release. The Dark Kingdom story arc, which includes Acts 1 through 13, will be released on DVD, Blu-Ray and Limited Edition Blu-Ray February 9th. The three versions are available to pre-order on Amazon. The DVD will be $44.82, the DVD and Blu-Ray combo pack will be $69.99 and the limited edition combo pack will be $79.98.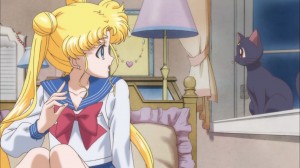 For many fans this may be the first time they watch this series. Act 1, Usagi – Sailor Moon, is the first episode of the series based on the first act of the Sailor Moon manga. In it young Usagi meets Luna who lets her transform into Sailor Moon. Act 2, Ami – Sailor Mercury, wastes no time in introducing us to the second Sailor Guardian the genius girl Ami. Long time fans may note strong similarities between Sailor Moon Crystal's first two acts and the original anime episodes 1 "The Crybaby: Usagi's Beautiful Transformation" and 8 "The Girl Genius Is a Monster: The Brainwashing Cram School of Horror", but this is just because of similarities to the manga. The original anime series told the story at a much slower pace and quickly deviated from the manga so fans will be surprised to see just how much things change along the way with this story. Sailor Moon Crystal was a very faithful manga adaptation, so this is a great way to appreciate the original story. Next week will be Act 3, Rei – Sailor Mars, which again moves the story along quickly by introducing yet another Sailor Guardian. This gives a good indication of the faster pace Sailor Moon Crystal is taking.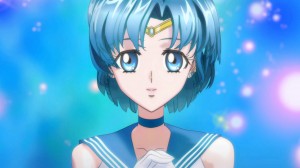 For those fans living in Canada, or elsewhere who can't view the region restricted content on Hulu, I would suggest using some sort of proxy to view the content. There are many options to do this, some of which you will need to pay for, but a free option is Hola.org.
Support the site by preordering Sailor Moon Crystal on DVD or Blu-Ray using the links below.