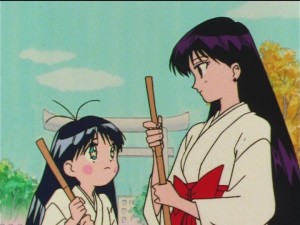 The two latest episodes of Sailor Moon SuperS were added to Hulu and Neon Alley this morning. This week we get a couple of hilarious episodes with episodes 152 and 153. First Rei has an admirer who wants to be just like her and then Usagi and Chibiusa get cavities as a fake dentist pops up in town.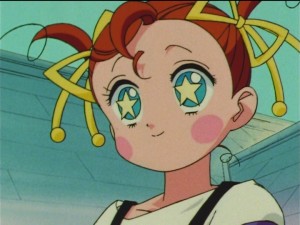 Episode 152, Flames of Passion: Mars's Raging Super Attack, is the one where Sailor Mars powers up sort of. Rei is on the cover of Boys' Press magazine, which is better than the last time someone from the Hikawa Shrine was in a magazine, that being the warning that her grandfather was harassing girls. Boys from all over are dropping by to get a look at this beautiful Shrine Maiden, generating good business. Nanako, a young girl who idolizes Rei, takes up a part time job at the shrine and goes so far as to wear a black wig to look just like her. Nanako is a strange girl with actual stars in her eyes, something that occasionally happens to characters in the series but not in a permanent way. Rei has a bunch of dreams, which basically lead to international success, but she doesn't think Nanako's dream is legit as it's just wanting to be like someone else, but when Nanako overhears this she's heartbroken. VesVes doesn't think her dream is too shabby though as she's targeting her in this episode, which leads to a humorous monster ManeMane Musume who imitates the Sailor Guardians all while suggestively shaking her butt. Finally Sailor Mars uses her Mars Flame Sniper for the first time, continuing the trend of Sailor Guardians powering up since getting their Super transformations. Nanako has moved on from emulating Rei and now works at a McDonalds' style restaurant and even makes it to the cover of the ever popular Boys' Press magazine. How often does this thing come out?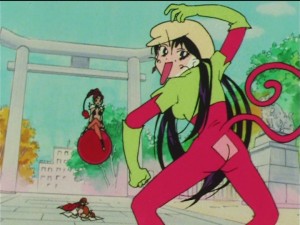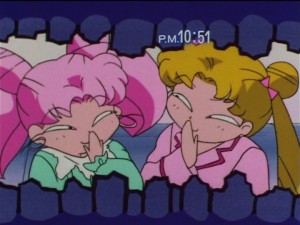 Episode 153, Dentist of Horrors? Palla-Palla's House, is all about cavities. We see a time stamped summary of an average night for Usagi and Chibiusa. This seems to involve a lot of eating sweets and not brushing their teeth. The excuse for not brushing is that it will remove the sweet taste from their mouth. Is this a real thing? I have quite a sweet tooth, and the cavities to back it up, but I've never delayed brushing because it felt better to keep sugar in my mouth. Chibiusa seems to go to bed at 10:51pm, which seems a bit late. The next morning Usagi and Chibiusa have cavities! They are afraid of the awful Juuban dentist but that's okay because there is a new dentist in town! The dentist is actually made by PallaPalla who made the building, dentist and dental assistant out of dolls. She ripped the head off of the woman and so she wears a scarf! So weird. During the fight Sailor Moon and Sailor Chibi Moon use the Supersonic Waves attack, one we have not seen since the first episode, in which loud screaming is amplified to cause disaster. It turns out this was all a plot and most of the children who are going to this new dentist have fake cavities, but Usagi and Chibiusa's cavities are real. Oops! Now they have to go to that creepy dentist.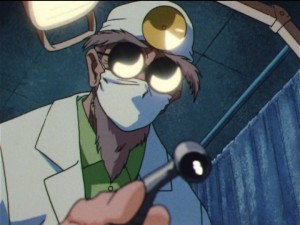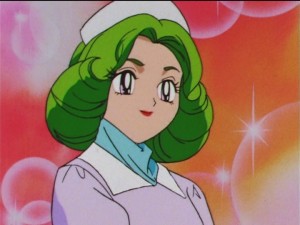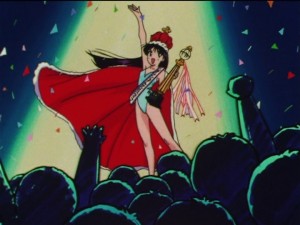 Support this site by buying the first two seasons of Sailor Moon on DVD and Blu-Ray using the links below.