The first two episodes of the English dub of Sailor Moon Crystal will be premiered at the Anime Expo convention in Los Angeles on Friday July 3rd at 6pm, as part of Sailor Moon Day. The anime convention's schedule is now online, where the event was listed. This will be Act 1, Usagi – Sailor Moon, and Act 2, Ami – Sailor Mercury. The English dub, by Viz Media, will keep the same cast that their new English dub of the original anime used. Some of those actors will be present at the convention. Since this convention takes place in California all times will be in Pacific Time.
Anime Expo will take place the weekend of July 2nd to the 5th in Los Angeles California. The convention will feature many guests from the English dub of the original Sailor Moon Anime and Sailor Moon Crystal. In attendance will be Stephanie Sheh, the voice of Sailor Moon, Cristina Vee, the voice of Sailor Mars, Amanda Miller, the voice of Sailor Jupiter, Cherami Leigh, the voice of Sailor Venus, Robbie Daymond, the voice of Tuxedo Mask and Sandy Fox, the voice of Chibiusa and Black Lady. Kyle Hebert, who played the Priest who turned into the monster Boxy in the new dub, will also be at the convention though he may not be involved in the dub of Sailor Moon Crystal or the Sailor Moon themed events.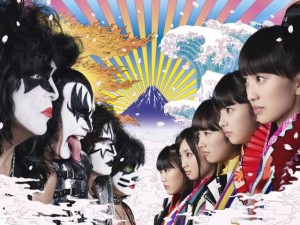 Also at the convention will be Momoiro Clover Z, the band which performs the Sailor Moon Crystal opening theme, Moon Pride, and ending theme, Gekkou or Moonbow. Momoiro Clover Z will be performing on Thursday July 2nd with KISS members Paul Stanley and Gene Simmons. The two bands recently collaborated on a single released as Momoiro Clover Z vs. KISS. Watch the video below.
Friday is Sailor Moon Day at Anime Expo. This starts with the Official Sailor Moon Panel by Viz Media and the cast of Sailor Moon from 10am to noon. Following this from 1pm to 2:30pm will be a screening of Sailor Moon's best episodes, though we don't know what those will be at this time. From 4:30pm to 5:30pm will be a Sailor Moon Cosplay gathering. Then from 6pm to 7:30pm is the English dub premiere of Act 1 and 2 of Sailor Moon Crystal. Other events listed in their schedule that will likely be relevant to Sailor Moon fans are the Viz Media panel on Thursday July 2nd at 1:15pm and the Viz Animation Panel featuring Neon Alley on Saturday July 4th at 4pm.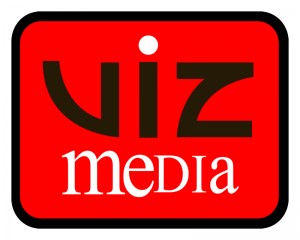 Source: Anime Expo schedule via Moonkitty.net