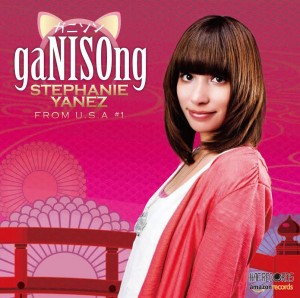 Stephanie Yanez, an American J-pop singer, model and Sailor Moon fan, has released a CD which includes a cover of the original Sailor Moon anime's theme song Moonlight Densetsu. This CD includes 5 tracks from famous anime series. In addition to this track from Sailor Moon it also includes music from Durarara, Naruto and Evangelion as well as instrumental versions of all of these songs. The album is currently available on Amazon Japan for 1200 yen, about $12 US. A worldwide digital release will be coming August 24th and 31st.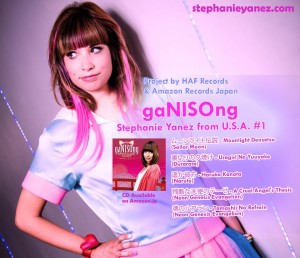 This album is part of the gaNISOng series which showcases anime music sung by artists from around the world, with Stephanie Yanez representing the USA.
Check out Stephanie Yanez performing Moonlight Densetsu for Sailor Moon Day in the YouTube video embedded below.
For more of Stephanie Yanez's music check out her official web site. You can buy more of her previously released music from her iTunes page.