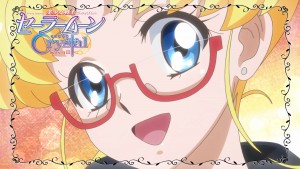 Update: The episode will actually be referred to as Act 27 – Infinity 1 – Premonition – Second Part. Such a confusing title.
The next new episode of Sailor Moon Crystal will air on Japanese TV tomorrow at 11pm Japan Standard Time. This will be 10am Eastern Time, 7am Pacific Time, and the stream should be available on Crunchyroll, Hulu and Neon Alley shortly afterwards. Last week the episode was available around 10:45am Eastern Time, some 15 minutes after the episode would have concluded on Japanese TV. There's a countdown on the Act 28 page at Crunchyroll which is counting down to 10:30am Eastern Time. I would recommend watching it on Crunchyroll which has a free and paid commercial free option as well as apps to watch those episodes on, though some of you who live in a country which Hulu doesn't hate may already have a subscription with them. Last week Hulu restricted the episode to Hulu Plus only for a while, thought it was immediately available to watch on Viz's web site Neon Alley which is a different way of watching Hulu content. Free users watching on Hulu should go to the Neon Alley page if they can't find the episode right away.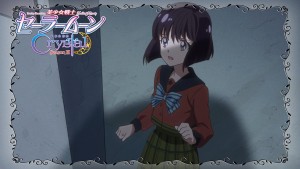 This week we get Act 28, Infinity 1 – Premonition – The 2nd Part. This is the direct continuation of the half episode we got last week as the manga chapter for Act 27 has now been split in two in order to make this story arc 13 episodes long. The gang will travel to an amusement park where Chibiusa will meet Hotaru for the first time. We only briefly saw Hotaru last week. She'll be wearing a Mugen Academy school uniform, which Usagi will also have thanks to her Disguise Pen.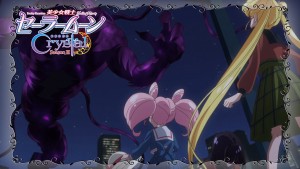 This episode will also feature our first look at Sailor Uranus and Neptune. Last week we saw Haruka and Michiru but we haven't yet seen them transformed. Of course promotional material, the opening and ending themes and the commercial break bumpers have featured these two prominently so we won't be too surprised to see them.