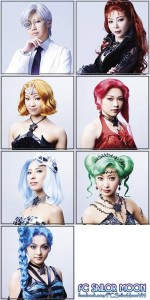 A pamphlet for the upcoming Sailor Moon Musical Un Nouveau Voyage or A New Journey has been posted to the official Sailor Moon site. This update includes images of the previously unseen Professor Tomoe and Kaolinite. We also found a picture of 5 of the Witches 5, Mimete, Eudial, Viluy, Tellu and Cyprine. There are actually 6 members in the Witches 5. Did we leave one out on the assumption that Japanese children can count? Ptilol is has not been revealed at this time though since she's just a mirror image of Cyprene with red instead of blue hair and clothes I've put together this approximation of what she might look like. This is absolutely not a real image of Ptilol, just a silly image edit I made.
The newly revealed cast members are the following:
Yuki Kaon as Professor Tomoe
Kei Ohgi as Kaolinite
Ayaka Ida as Mimete
Saya Chinen as Eudial
Yui Hasegawa as Viluy
Momoko Sadachi as Tellu
Maana as Cyprine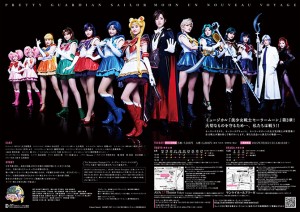 Since this musical continues to use an all female cast Professor Tomoe is portrayed by a woman.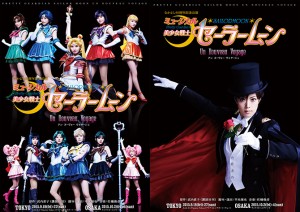 Image source: Vietnamese Sailor Moon Fan Club