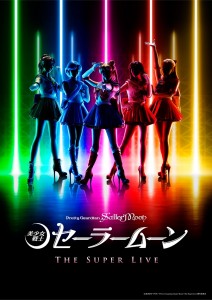 Good news for Sailor Moon musical fans in the US Capital area! As reported on the Official Sailor Moon site, songs from the Sailor Moon The Super Live musical will be performed at the National Cherry Blossom Festival held in Washington D.C. on March 23rd! The specifics of the performance aren't given yet though it is mentioned that the cast will be involved with the opening ceremonies which will take place from 5 to 6:30pm on March 23rd. It seems unlikely the entire musical will be part of these opening ceremonies. Perhaps only some key songs will be featured with a full performance taking place at a later time. We don't have such details at this time. We can see from this Tweet from Evan MacIsaac indicates that the director has stated that they are hoping to perform the entire musical.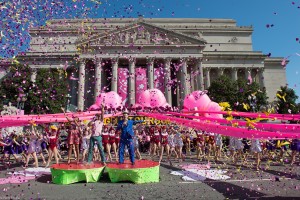 Also in attendance at the opening ceremonies is JPop artist T.M.Revolution who has performed a number of anime themes including Heart of Sword, the third ending theme for Rurouni Kenshin, and six songs for the series Gundam SEED and Gundam SEED Destiny. (Update: It seems as if T.M.Revolution was at last year's opening ceremonies. Though his presence is mentioned on the Crunchyroll site this may be a mistake based on photos of him at least year's event being on the festival's site. He may not be appearing this year.)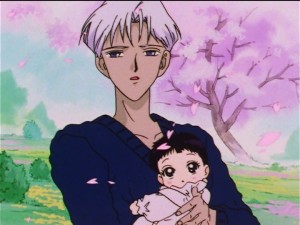 Do you live in the area? Do you plan on traveling to Washington D.C. to see this performance?