June 12th 2013 Update: This item is no longer available on J-List's store.
The "Sailor Moon R Moon Miracle Romance Shining Powder" compact that Bandai is putting out is hard to come by! Pre-orders sold out almost immediately in Japan. For now the item is available, for a premium, from the online store J-List. This item is being sold for $70, while the Japanese MSRP is the equivalent of $41, so there's quite a bit of overhead here. I can't tell you whether or not it's worth it as only time will tell how hard this item will be to get your hands on through other stores.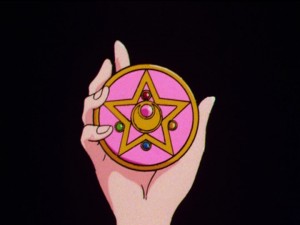 We'll be sure to keep you in the loop if we find any other retailers who have this item available in the future. Japanese collectors will be able to get in on the second round of pre-orders on the 12th using this link.