A number of similarities occur between a recent episode of Doctor Who and a story arc in Sailor Moon Sailor Stars! More specifically both stories revolve around obsessions with gazing at mirrors which actually house some sort of monster by people with a yellow reflecting star in one eye. The episode of Doctor Who in question is the season premiere of season 10, The Pilot, which aired this past weekend. In this episode a character, Heather, has a defect in her eye which causes it to have a yellow shine in it. The Doctor's new companion Bill refers to it as a star and the episode's original title was "A Star In Her Eye". In the episode Heather is obsessed with staring at her reflection in a puddle as she gazes at it and invites Bill to do so too. Ultimately the reflection is actually an alien which sucks her into the mirror and then attacks others through reflections. Sound familiar?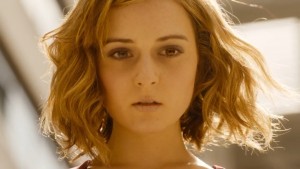 I was struck by a surprising similarity to a few episodes of Sailor Moon Sailor Stars. In the first 6 episodes of this season, with the similarities more specifically being during episodes 167 through 169, there was a brief story arc where Mamoru got a shooting star in his eye which was actually a piece of mirror from space. This caused him, and a number of other people, to become obsessed with mirrors gazing at them day and night. The bit of star in their eye caused a yellow shimmer which looks just like that seen in Heather's eye in Doctor Who. Ultimately Nehelenia was in the mirror, as the shooting star was actually a bit of the Mirror of Dreams which had been confining her and the reflection pulls Mamoru in just like we'd seen in Doctor Who.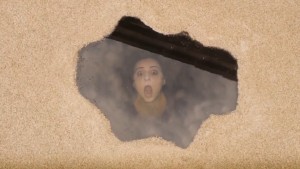 Coincidence? I like to joke about these similarities being intended but I'm not convinced anything more than coincidence is really necessary at this point given the countless hours of TV produced every week. It is possible that Steven Moffat, who wrote the episode, had seen the episodes of Sailor Moon in which this took place and used it more for a visual inspiration. The specific story details beyond the superficial don't really add up.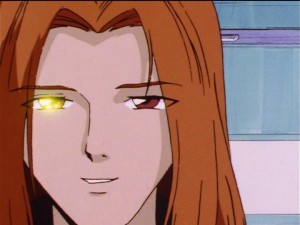 Looking for more of a Doctor Who/Sailor Moon link? Sailor Iron Mouse, also appearing in Sailor Stars, travels around in a phone booth. Doctor Who travels around in a TARDIS which is disguised as a Police Box which is a specialized kind of phone booth/panic room that a person can use to call the police. This is similar to Bill and Ted's phone booth which was itself likely inspired by Doctor Who. Whether Sailor Iron Mouse's phone booth was directly inspired by the TARDIS or through the intermediate of Bill and Ted's phone booth isn't something I can definitively determine. Regardless it's nice to see Doctor Who finally has a Bill in their phone booth. Let's get a Ted in there too!