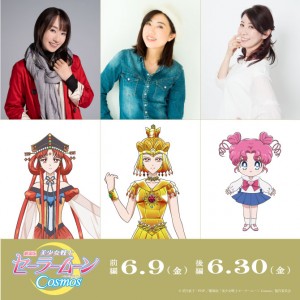 We've got more cast details and our first look at Princess Kakyuu, Sailor Galaxia and Chibi Chibi from the upcoming Sailor Moon Cosmos films. The movies will start Nana Mizuki as Princess Kakyuu, Megumi Hayashibara as Sailor Galaxy and Kotono Mitsuishi as Chibi Chibi.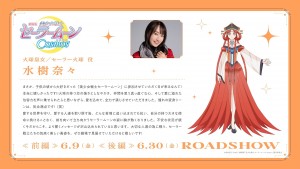 Nana Mizuki, the voice of Sailor Kakyuu, is a voice actor known for such roles as Hinata Hyuga in Naruto, Tsubomi Hanasaki in Heartcatch Precure! and Ann Takamaki in Persona 5.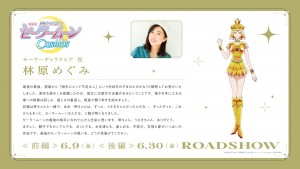 Megumi Hayashibara, the voice of Sailor Galaxia, is a well known veteran voice actor. Some of her more memorable roles include Rei Ayanami and Pen Pen in Evangelion, Pidgeotto and Pidgeot in Pokémon, Ai Amano in Video Girl Ai, Lina Inverse in Slayers, Faye Valentine in Cowboy Bebop and Ai Haibara in Detective Conan.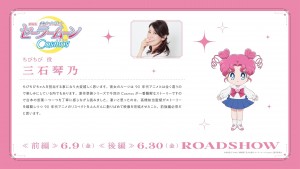 Fans will surely recognize Kotono Mitsuishi, the voice of Chibi Chibi, as providing the voice of Sailor Moon in both the original Sailor Moon anime and Sailor Moon Crystal. By providing the voice for Chibi Chibi this continues the tradition from the original Sailor Moon anime of having Kotono Mitsuishi provide the voices of both Sailor Moon and Chibi Chibi. As Sailor Moon Cosmos will more closely follow the story of the manga than the original anime this will make sense considering Chibi Chibi's true identity.
What do you think of the designs for these characters? Are you excited for this new cast?
Source: The Sailor Moon Official Site