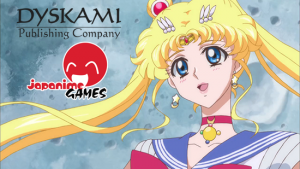 Dyskami Publishing, who have released the Sailor Moon Crystal Dice Challenge game and will soon be releasing an expansion and a Sailor Moon Crystal Truth or Bluff game, have teamed up with Japanime Games. What does this mean? It seems like they will be distributing Truth or Bluff with Japanime Games and that they are working on a new game as well.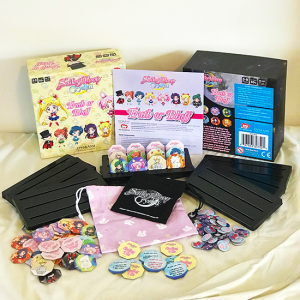 The press release announcing the partnership can be seen on the Dyskami Publishing web site's news section. They mention that this is a distribution partnership, which seems to indicate that Dyskami will continue to be the ones to design the actual games but that distribution will be done with the help of Japanime Games. The purpose would be to bring those games to a wider audience. Having newer seen a copy of Sailor Moon Crystal Dice Challenge in a store, this seems like a good idea. Sailor Moon products are very popular and I've seen the Sailor Moon Monopoly games in a number of stores in Ontario and Quebec where I live, so the audience is certainly there.
The press release also mentions that in addition to the Dice Challenge expansion and the Truth or Bluff game that "Additional games in the Sailor Moon Crystal line are under development for release later in 2019 and throughout 2020.". This is a bit vague but it does seem as if more Sailor Moon Crystal games are coming! We certainly look forward to seeing what else Dyskami is working on. For now Sailor Moon Crystal Dice Challenge's expansion as well as the Truth or Bluff game can be pre-ordered from Dyskami Publishing's store.
Dyskami Publishing has also recently announced that they would be releasing the 4th version of their popular BESM or Big Eyes, Small Mouth pen and paper role playing game. Why would Sailor Moon fans be interested in this? The BESM role playing system was designed by Dyskami Publishing's Mark C. MacKinnon back in 1997 just a year before he released the Sailor Moon pen and paper role playing game and later the Sailor Moon Collectible Card Game. Though the BESM game has evolved quite a bit over the years, meaning a player should not expect any compatibility between the games, fans of the Sailor Moon role playing game would be wise to check out BESM!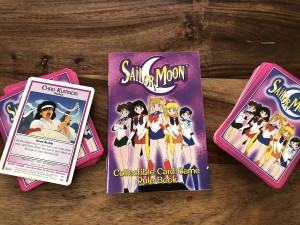 Have you picked up Dyskami Publishing's Dice Challenge game? Will you also be getting Truth or Bluff and their future releases?