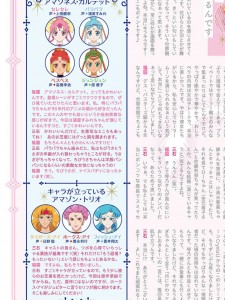 There's a decent amount of Sailor Moon Eternal content in issue 511 of Animage which was released in Japan on December 10th. I saw a lot of these scans posted in the @news_saturn Twitter account, which also provided translations of some of the content. In the image above we see the Amazoness Quartet and the Amazon Trio. Below we see Mamoru with a black rose on his chest. While roses are common in the Sailor Moon anime they aren't something Tuxedo Mask has in the manga or Sailor Moon Crystal, but the manga did have this black rose growing on his chest while Earth was under attack.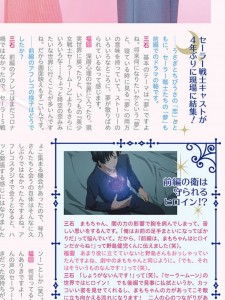 Also included is an interview with voice actors Kotono Mitsuishi, who plays Usagi, and Misato Fukuen, who plays Chibiusa. This interview has some nice insight! Misato Fukuen mentions that she's happy to be returning to the character after four years and that it's been so long that she needed to do vocal training to get the voice just right! Nice to see fans aren't the only ones to notice that it's been so long since we've had any new Sailor Moon Crystal! They give some hints about what is coming up in Sailor Moon Eternal Part 2, though this isn't really some greatly hidden industry secret since the story is right there for everyone to read in the manga!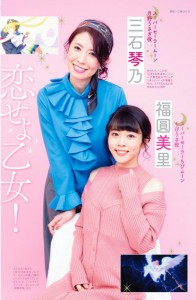 Sailor Moon Eternal Part 1 will be released in theatres in Japan on January 8th. Part 2 will follow shortly afterwards on February 11th. There has not yet been any news about a release of the film outside of Japan.
Source: Kotono Mitsuishi and Misato Fukuen interview, Amazoness Quartet, Mamoru, Amazoness Quartet and Amazon Trio