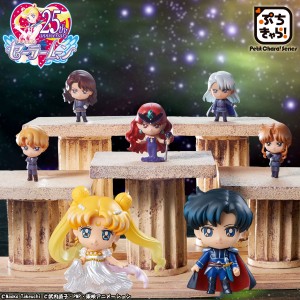 We've got some great villain Petit Chara figures coming in May! The latest set includes Princess Serenity, Prince Endymion, Queen Beryl, Jadeite, Nephrite, Zoisyte and Kunzite. These were announced on the official site and are also listed on the Premium Bandai and Kiddy Land sites. This is being called the Dark Kingdom set though I would say the Silver Millennium set might be a more accurate title with the inclusion of Princess Serenity and Prince Endymion. Regardless the Dark Kingdom characters are the big appeal of this set as we've already gotten a number of Sailor Moon variants including Princess Serenity, though this is the first time we get Prince Endymion himself, rather than Tuxedo Mask or Mamoru. I'm still waiting for a Moonlight Knight figure perhaps bundled Ail and An.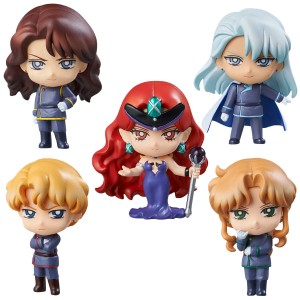 These aren't the first villains we've seen in this line of toys, which previously saw the release of the Ayakashi Sisters, the Black Moon Clan and the Amazon Trio. I've already gotten a few of these figures and look forward to adding these to my collection.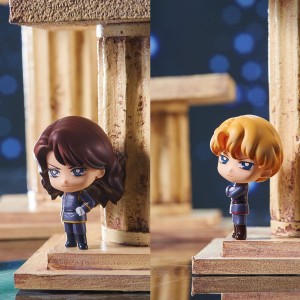 Seeing Jadeite from this set reminds me of the super deformed version so of various characters we saw in Sailor Moon R episode 58. We only need Morga to be able to recreate this whole scene!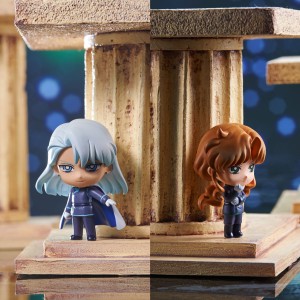 Support the site by purchasing some of the other sets from Amazon using the links below: