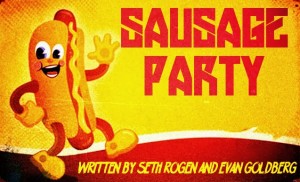 What is Sausage Party? It's an R rated CG animated film starring the voices of Seth Rogen, James Franco, Jonah Hill, Kristen Wiig, Danny McBride and Craig Robinson, amongst others. Also appearing in this film is Sugar Lyn Beard, known to Sailor Moon fans as the voice of Rini and Sailor Mini Moon in the original English dub of Sailor Moon S and SuperS. Sugar will be playing a Baby Carrot! It is not clear at this time if she will be a legitimate baby carrot or one of the more common baby cut carrots which are often found in grocery stores.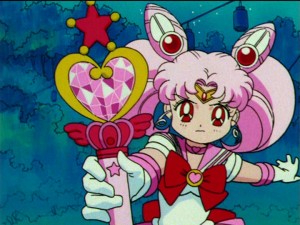 The film is about sausages in a supermarket which need to get back to their aisle before the Fourth of July! This is a movie intended for adult audiences by the people who brought you fantastic films such as Pineapple Express, This Is The End and the hilarious yet controversial The Interview. During an interview with Howard Stern Seth Rogen mentioned that the film would include a food on food sex scene!
We'll be sure to share more about this film as we learn it.
Source: IMDB and Bubble Blabber